Resume Order
Your resume should present you to employers in the best light possible. Highlighting your skills and talents requires that you use a resume order that fits your educational and work experience as well as the job for which you are applying. You can determine the best resume work experience order by learning when to use one of the three most popular resume styles.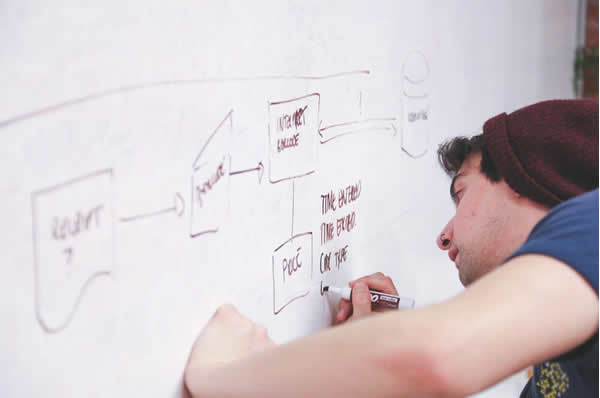 Chronological
A chronological resume, also called a reverse chronological order resume, presents the information on your resume from most recent or newest to the oldest. The typical order of information or sections used in a chronological resume are:
Objective
Summary
Accomplishments
Experience
Education
References
You may find it best to use a chronological order resume when you want to show vertical career progression, apply for a job in the same or similar field, or you have a solid job history without a lot of gaps in it. If your history does have a few gaps, you change jobs quite often, or you want to apply for a job in a different industry, you may do well to use a different resume format.
Functional
The functional resume focuses more on your skills and talents than it does your job or volunteer experiences. It minimizes when and where you worked in favor of what kinds of skills and talents you have learned along the way during your career and why you are the best candidate for the job.
A functional resume is ideal for showing your resume work experience order if you:
Have gaps in your work history
Are in the middle of a career change
Have acquired a new set of skills
Underwent training to prepare for a new industry
It should not be used, however, if you are a student or entry-level employee, wish to move up vertically in your career, or do not have any relevant or transferable job skills.
Combination
As its name implies, the combination resume format combines both the chronological and the functional styles of resume. This style of resume formatting is great to use if you:
Have a well-developed set of job skills
Want to highlight relevant training or work experience
Plan on seeking employment in a different industry
Are considered to be a master or expert in your field
As with the functional style of resume, you should avoid using the combination resume format if you are an entry-level worker or if you are newly graduated from high school or university. You also should use a different format if you lack any relevant training or job skills for the position.
Regardless of which of these three styles you choose, you should remember to include your contact details and to be as accurate as possible with the information that you include. Your resume should also be free from spelling or grammatical errors.
Deciding which format to use and ensuring that it is free from errors is easy when you use resources like an online resume builder. A resume builder helps you create a resume that may garner you interviews and job offers.