Writing a Resume Highlights, Certifications, Awards, References
Appropriate and specific information describing your References, Certifications, interests, publications, Awards... -in short, highlights from your CV that should generate enthusiasm in the reader for more detailed information about you- should be included.
List and briefly describe every exceptional acknowledgment you have gotten, including study community support, academic awards, professional awards, group and institutional administration, athletic awards, departmental awards, scholar and fellowships awards.
For example, if you have complete all educational modules of Weight Management Specialty Certification and you belong to a group of experienced health and fitness certified professionals, you should highlight the most important skills either know how to plan diets for overweight patients as being an expert in BMI chart for women or personal trainer for high performance athletes.
Don't list secondary school achievements or awards since they might diminish the importance of graduate successes. If, however, you have significant high school achievements or recompenses you want to highlight, discuss with with your scholarly counsel, teacher or guide whether or not to include them.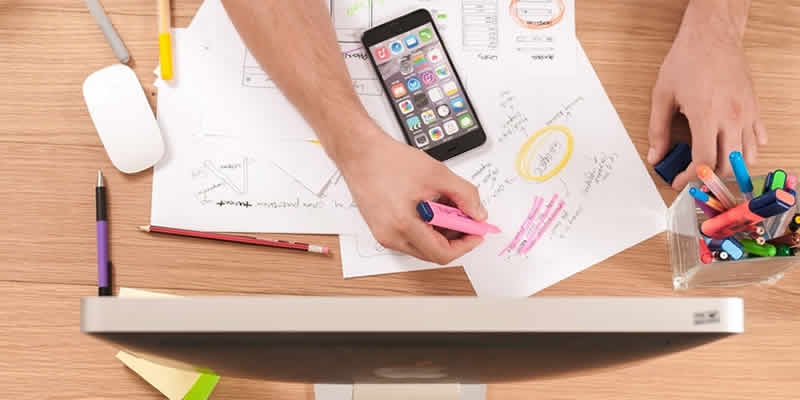 If you choose to include references on your resume, list only the names and titles of individuals you have asked to write recommendations for you. If appropriate, you may simply indicate one of the following on your resume:
Placement credentials available from the name of the institution or the name of the appropriate office
References available upon request
Resume Highlights Samples by Career Field
Resume Certifications
Animal Care and Service

CPR/AED Certified 2010 from Kaplan Career Institute
Customer Service

Forklift Certified
Issued by: Cabinet Door Service
Issued: 10/2006 Date Expires: 08/2014
Telecommunications and wireless Customer Service
Automotive and Motor Vehicles

ASE - Diesel Engines
CAT - 07 Acert engines, Acert engines, C7, Expert Tech
Cummins - Celect, B series, ISB, ISX, ISM, N14, Insite, EGR, Diagnostic Proficiency
Freightliner oem training and schools for brakes and electrical
U.S. Army: Primary mos 63B light wheel mechanic, Secondary mos 63J quartermaster equipment repairer
Science Technician

Basic Cardiac Life Support Oct 2013-Present
Advanced Cardiac Life Support Feb 2013-Present
Instructor, BLS Nov 2013-Present
Certified Respiratory Therapist Oct 2013-Present
Licensed RCP Oct 2013-Present
Registered Respiratory Therapist Oct 2013-Present
Inside Sales

Certified Personal Trainer for the National Academy of Sports Medicine.
Clinical Psychology

Certified California Clinical Psychologist
California Board of Psychology
California, United States
Pharmacist

Certificate of Achievement: Pharmacy-Based Immunization Delivery (August 2008)
American Red Cross Association CPR Certification, December 2015 (valid for 2 yrs)
Walgreens Boots Alliance Bloodborne Pathogens - FY 2016 (December 2015)
Childcare

Certified in CPR and AED every two years.
Certified in Crisis Intervention Training.
Nursing Case Manager

ICU certified
ACLS certified
Florist

Graduated 2006 Foothill High School Henderson NV
Certificate of Completion College Of Southern Nevada OH 102B Introduction of floral design, Henderson NV.
Phil Rulloda School of Floral Design Advanced Floral design, Anaheim CA.
Assembler and Fabricator

I have had 40 hour Hazmat Training
Numerous fork truck certificates
Confined Space entry and attendant training
D.O.T. Training for placards
Consulting

Leasing Fundamentals, Fair Housing , Bond Certification, Medical Assistant
Biotechnology

Participated in 7th Health Asia Conference on Quality in Healthcare-2011 held at Expo Center Karachi, Sindh Pakistan.
Participated in First E-Health Conference held at Aga Khan University, Karachi, Pakistan January 23-24,2010.
Participated in Workshop on " How To Build A Telehealth Program" held at Aga Khan University, Karachi, Pakistan January 23-24,2010.
Dental Assistance

Certified Dental Assistant
Current CPR Certification
C.P.R. Certified
Certificate in Dental Assisting
Resume Awards
Account payable / receivable

Best Manager - Bangalore University
Best Newcomer - Accenture
Good Samaritan (Quality) - Accenture
3 Quarterly Achievements - Thomson Reuters
Administrative Assistant

Recognition Award for key role played in securing Consolidated Co-Funded Marketing Program Management Software Group, Retail Store Solution and ISV Developer Relations
Recognition award of proposal team's achievement for IBM Partner Rewards Remarketer
Maritz Canada
Designer

First Place Children's Wear Collection, High School of Fashion Industries Fall Collection Competition 2012
Golden Needle, High School of Fashion Industries Annual Fashion Show 2012
First Place Shoe Design, High School of Fashion Industries New York City Shoe Design Competition 2012
Best Bridal Wear Design, High School of Fashion Industries Kate Middleton Wedding Dress Design 2011
Fashion Illustrator of the Year, High School of Fashion Industries 2011
Bank Executive

Won Bronze Ovation and Spot Ovation from Group head for high productivity and managing high volumes within SLA.
Nominated for Silver Ovation by my Line Manager for excelling the designated responsibilities.
Hair Stylist and Hairdresser

Received 2nd place in Salon Fair creating a full look from head to toe including makeup
1st place for recreating a full look from a magazine within an hour
Business Administration

Management Award for supervision of merchandising team at Macy's.
Database Development and Administration

Signal Corps Regimental Association Bronze Order of Mercury
Legion of Merit
Bronze Star Medal - 2nd Award
Meritorious Service Medal
Joint Service Medal
Army Commendation Medal - 4th Award
Army Achievement Medal - 4th Award
Call Center

Received two Silver star Awards and trophy for outstanding leadership and achieving my goals.
Dental Assistance

Dental Assistant of the week
President's Award
Director's Award
Most Outstanding student Award
Adult Literacy

Labour Cost Management for District Marek Hospitality 2011
Regional Manager for District Morrison Healthcare Food Services 2009
Journalist

Maine Association of Broadcasters, 1st Place, Spot News - Kenduskeag River Rescue (2005)
WJLA-TV/NewsChannel 8, Enterprise Reporter of the Month (June 2006)
Concession and Refreshment

The Ryan Wells Humanitarian Award
The Ryan Wells Excellence in Culinary Arts Award
The Eagle Scout Award
Diet and Nutrition

Perkinelmer Fluid Sciences Scholarship Award for Women in Science, 2007.
HR Generalist

Recipient of the Alaska Spirit Award - HR Division, December 2007 and December 2010
Employee Recognition Award - October 2008
Aircraft

Perform duties in accordance with established policies and procedures while giving primary consideration to personnel and aircraft safety.
Interact daily with production supervisors regarding maintenance activities to ensure airworthiness and taking the initiative in stressful situations.
Provided guidance for any apprentice working within maintenance activity.
Met or exceeded all performance goals, due to strong troubleshooting and time-management skills.
School Librarian

Recipient of Donors Choose Grants (2007, 2008, 2009)
Recipient of Picturing America Grant (2008)
Recipient of LSTA Collection Development Grant (2010)
Management

Meritorious Service Medal
Bronze Star Medal
Army Commendation Medal (3)
Army Achievement Medal (2)
Army Good Conduct Medal (6)
Nursing Aide and Attendant

Meritorious Unit Commendation, Navy Good Conduct Medical, National Defense Service Medal, Global War on Terrorism Service Medal, Global War on Terrorism Expeditionary Medal, Marksman 9mm Ribbon.
Performing Artist

Scott Henderson Memorial Scholarship
Cerritos College: April 2013
Instrument: Piano
Principal's Honor Roll
Cerritos College Fall 2011-Spring 2013
Resume Affiliations
Financial Analyst

Alpha Lambda Delta Honor Society - Dean's List
Financial Management Association - Golden Key International Honor Society
Office Assistant

Member, American Dental Assistants Association
Social Sciences

2005-2007 Member of National Association of Social Workers
Installation and Repair

Journeyman member in good standing of Local 300 in Fargo, North Dakota since 2008. Attended and completed Apprenticeship program that included training in Heating and Air Conditioning, Plumbing, Pipefitting and Welding. Was chosen to represent the Local in the HVAC part of the Apprenticeship competition in Brooklyn Park, MN.
Science Technician

Member #9644880, the American Association for Respiratory Care and The Ohio Society for Respiratory Care
Customer Service

Graduate Psychology Association, 2013-present

Outreach committee
Volunteer committee
Volunteer at Indiana Monumental Marathon



Health and Wellness Board, 2011-2013


Psychology Club, 2010-2013

President 2012-2013
Vice President 2020-2012



Student Government, 2012-2013


Campus Activities Board, 2011-2013

Vice President/Secretary 2011-2012
Secretary 2012-2013
Psychology Counselor

American Mental Health Counseling Association - National, state and local chapter member
American Counseling Association
American Association of Marriage and Family Therapists
International Association of Marriage and Family Counselors
Austin Group Psychotherapy Association
Chi Sigma Iota Professional Counseling Society
National Career Development Association
National Association of College Educators
American Dental Association
Pharmacist

American Pharmacist Association (APhA)
Nursing Case Manager

American Nurses Association
Emergency Medical Technician

Muncy Area Volunteer Fire Company, 2011- Current Member
Muncy Creek Community Fire Company, 2010-2011
Turbotville Lions Club
Muncy Jr./Sr. High School Student Council
Bartender

Member of United States Bartenders' Guild since 12/2012
Aerospace Engineer

AIAA American Institute of Aeronautics and Astronautics member
IEEE Student Member
Society of Women Engineers
Career Counselor

Member of www.studentsfirst.org
Golden Key International Honour Society
Active Volunteer in my community
Plumber and Pipefitter

I have been a member of Local 669 and the United Association for over 24 years. I am also a member of the National Institute for Certification of Engineering Technology (NICET).
IT Management

Board Member of Croatian Association for Project Management (CAPM)
More Resume Highlights
Account payable / receivable

Key Skills:

Accounts payable/Receivable, General accounting, Fixed Asset accounting, MIS reporting & Budgeting.



Strengths:

Successfully Implemented two ERP software in Adecco India
Organized approach, Data driven & Ready to change
People oriented person and team player, open for learning new things
Positive attitude and influence others with the same
Ability to work in dynamic environment, self- motivated, creative and hardworking.
Daycare

Strong Problem Solving Ability
Customer and Personal Service
Writing and Reading Comprehension
Monitoring and Assessments
Critical Thinking
Time Management
Persuasion
Database Development and Administration

Data entry experience
Strong collaborative skills
Document management
Strong analytical skills
Social Worker

Experience working with individuals with cognitive disabilities, mental health disorders, and substance abuse disorders
Employment at Subway Restaurant for two years, learning valuable customer services skills
Active member of University Christian Fellowship throughout college, where I facilitated bible study groups for student
Tutored at Millersville Tutoring Center for government courses and statistics
Participated in a testing and implementation team for a new computerized case management system at Lancaster Count CYA.
Founded and facilitated a support group for families of autistic individuals in Susquehanna County in 2007
Experience working in the hospital and psychiatric setting through caseworker at CYA
Construction Laborer

Dependable
Trustworthy
Safety-oriented
Self-motivated
Efficient
Multi-tasker
Exceptional problem solver
Adaptable
Fast learner
Determined
Operational process tools
Call Center

Organized
Detail oriented
Inventory control procedures
Excellent multi-tasker
Strong communication skills
Active listening skills
Time Management
Seasoned in conflict resolution
Sharp problem solver
Courteous demeanor
Energetic work attitude
Adaptable team player
Engineering

Key Strengths
Excellent communication, interpersonal skills, work ethics, teamwork, self-motivated and hard worker, willing to learn, adapt to new technologies and products.
Journalism

Highly proficient at assembling data from various sources and creating project-specific databases.
Highly proficient at identifying, prioritizing, and scheduling essential tasks.
Compensation and Benefits

Compensation and Benefits
Intuit QuickBooks proficient
Bookkeeping
Cash-flow report generation
Compensation/Payroll
Benefits Administration
Microsoft Office skills
Cash management
Supervisory skills
Administrative support
Problem resolution
Strong confidentiality
Time management skills
Attention to detail
Data management
Cleaning Services

A Hard working and determined individual.
Most experience as a laborer in general.
Owns the ability to adapt to changing situations.
Completes tasks in a timely manner.
Has a great eye for detail and is a bit of a perfectionist.
Works well independently or with a team.
Management

Talented and accomplished management professional with strong experience in shipping, receiving, retail operations, merchandising, and training. Proven ability to direct business operations for retail location. Expertise in retail operations, receiving and supervising personnel. Adept at developing and implementing effective company policies and procedures. Consistent record of meeting or exceeding all goals profitability, revenue, and shrinkage. Excellent reporting and communication skills.
Assembler and Fabricator

Fast thinking
Expert in safety rules and operation
Accuracy
Time management
Computer Skills
Forklift experience
Pharmacy Technician

4+ years in a pharmacy setting
Excellent computer skills and knowledge of Windows, Word and based-operated systems
Medication Inventory Management
Medicare and Insurance Claims Processing
Extensive experience in customer service and telephone etiquette
Transportation and Distribution Customer Service

I have enrolled and graduated Dale Carnegie's public speaking and self improvement classes. I gained valuable knowledge from both classes and I have used in my everyday job associated with the public and my fellow employees.