Writing a resume work experience
In Work Experience resume section you give a one paragraph summary for each of your previous jobs. This should include starting and ending date, reason for leaving, job title and duties, and any special accomplishments for each of the jobs.
Is really important that the applicant have sufficient background experience to qualify for position. Nevertheless, If you don't have the experience employers are asking for, seeks to ensure that you have the required skills or you're willing to do whatever is necessary to acquire them. Another good way of putting down that you had experience is to saying that you are a volunteer somewhere.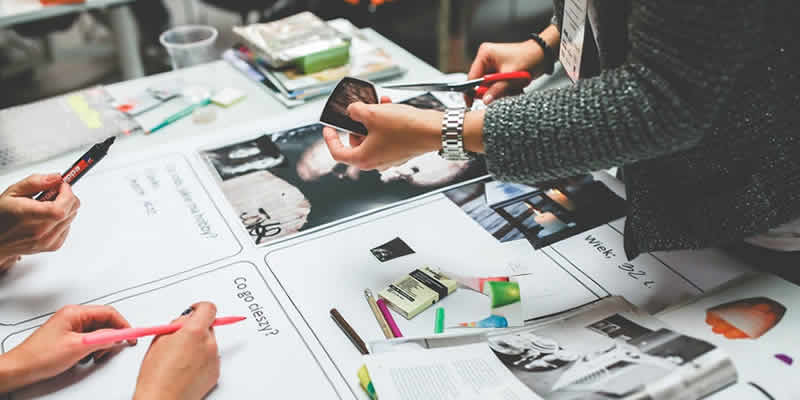 Resume Experience Samples by Career Field
Account payable / receivable

Accounts Payable/Receivable (12/8/08 - Current)
John W Murchisen Oil & Gas, Dallas, Tx 75150
Record and Enter Oil Revenue Checks,Enter Payables and Print Checks for JWM oil & Gas and 5 other of the Business. get mail,file all invoices/Checks, enter and cut Payroll checks
Administrative Assistant

Administrative Assistant (September 2005 - April 2016)
Montage Textiles, Inc., New York, New York
Answered customer queries in person, by telephone and via e-mail messages.
3 years receptionist/multi-line phone experience.
Distributed mail and internal correspondence.
Created and maintained new filing systems.
Tracked and maintained office assets, managed expense reports, and ordered supplies.
Architect

Architect (May 2010 - Current)
The deJongh Group, PC, Architects and Planners, St. Thomas, USVI US
Charlotte Amalie High School - Renovation of local high school
The Department of Finance -
Scrape and Paint Community Enrichment
Garden Street Urban Master Planning and Neighborhood Revitalization - Assisted in facilitating a neighborhood master plan study to
Art Director

Marketing Executive (1/1/2014 - Now)
E-Commerce, Irvine, California USA
Supervised creative and technology teams to arrange and start ad products for clients and for the company.
Presented periodical campaign reports to customers.
Arranged contract terms, prices and revisions.
Client Services

Sales associate (Jun 2011 - Present)
Sally's beauty supply, Layton/Bountiful, Utah United States
Worked closely with Sales Managers.
Researched the market with the help of the production team.
Assisted in promotion of products.
Assisted in price/cost assessments within the department.
Inventory
Organized product demonstration to generate awareness among customers.
Attended promotional meetings with production department.
Attended meetings with suppliers and customers.
Participated in and contributed to development of educational programs offered to clients, prospects and company employees.
Accounting and Finance

Sales Analyst (November 2012 - Present)
AppRiver, LLC, Gulf Breeze, Florida USA
Assist sales department in operational sales tasks such as billing setup. Auditing accounts for license discrepancies.
Aide and Assistant

Assistant/Tech Support (April 2012 - Present)
Mother Earth and Child, Ottawa, Ontario Canada
I work as an assistant doing whatever needs to be done; I make spread sheets, go through call lists for events held by my company, create and maintain events online through Facebook, go shopping for supplies needed for said events, as well as speak at the events. I also do work with computer graphics, developing a website for the company, setting up needed technology, and fixing technical problems.
Community Service Specialist

Work Program Facilitator (May 2014 - August 2015)
Willow Domestic Violence Center, Lawrence, Kansas
Provided peer-counseling, education, and support to domestic violence survivors entering the workforce.
Grounds Maintenance ( March 2007 - August 2010)
City of Topeka, Topeka, Kansas
Inspected and maintained structures within city parks system.
Brick and Cement Mason

Mason/Scaffold Builder (10/21/10 - Current)
Todd Davenport Masonry, Crossville, Tennessee Usa
I have did all types of concrete work including sidewalks, patios, etc. Layed brick, block, and stone. I have built buck scaffolding, xl, and tube and clamp scaffolding.
Call Center

Customer service Rep (02/2006 - 09/2006)
Greyhound Lines , dallas, texas dallas
Described the financing options and handled the paperwork required for making a sale.
Anticipated customers' needs and recommended products.
Dental Assistance

Dental Assistant (November 2011 - August 2013)
Kool Smiles, Killeen, TX
Took impressions and X-rays.
Received and prepared patients.
Career Counselor

Care giver (2006 - 2008)
Sylmar foster / DAY CARE, Sylmar, CA US
Advised students about their educational development. Listened to any little conversation to comfort and advice in any way I could help them.
Aerospace Engineer

Associate Mass Properties Engineer (June 2012 - Current)
Orbital Sciences Corporation, Tempe, AZ USA
Directed experimental and operational stress tests on aircrafts prototypes, aerospace equipment and systems.
Art Production

Special Effects Artist (2008 - 2013)
Home, Austin, Texas USA
Developed storyboards that represented the desired view of production, working with directors and other animators.
Fitness and Recreation Manager

Lifeguard (April 2010 - September 2010)
Six Flags Hurricane Harbor, Valencia, California
Monitored activities throughout waterpark to enhance safety of park guests. Provided vigilant observation to ensure safe behavior and prevent accidents. Trained in lifesaving methods and procedures, including first aid and standard resuscitation measures. Skilled in swimming. Possess ability to react quickly and calmly in emergencies and to perform rescue actions, administer first aid and CPR
Baker

Landscaper (November 2009 - December 2011)
Manuel's Lawn Service , Colton, Ca USA
Some of the duties involved in my prior experience as a landscaper were raking, mowing, trimming, planting and digging.
Mortician and Embalmer

Vice President of Operations (4/1/2012 - Current )
Southern Oaks Funeral Home, Somerset, Kentucky USA
Arranged and supervised all ceremonial and practical aspects of each funeral or memorial service in accordance with the wishes of the deceased and his or her family.
Business Development

Customer Operations Support ( 3/2012 - 3/2013 )
TRX , San Francisco, CA
Provided administrative support to Government and Distributor sales segments. Spearheaded company's first recall effort, as well as various other email/ad campaigns. Served as the face for TRX regarding all incoming inquiries to the organization's help line.
Alternative and Holistic Medicine

Holistic Health Practitioner/Massage Therapist (2002 - 2013)
Self Employed, San Clemente, California United States
In my private business I provided specific bodywork, herbal and healing techniques to help my clients live a more complete and full life. Each client has been treated individually according to their specific needs and I have had follow up consultations to keep them on the right path for them.
HR Generalist

Patient Coordinator (12/01/2014 - Present)
Minnesota Gastroenterology, St. Paul, Minnesota
Answer patient calls
Claims Technician

Claims Technician (08/06/2013 - Present)
Markel, Red Bank, New Jersey USA
I have worked as a claims technician at Markel for nearly 3 years, and in those three years, I have focused on cultivating a professional attitude and a results-oriented work ethic. Seeing my work product as a reflection on myself, I have strived to develop the skills which allow me to succeed in the workplace: attention to detail, a positive, proactive demeanor, and the ability to work with and assist in the management of a team. My dedication to my work has shown itself in my ability to train new teammates in performing our function.
Aircraft

Avionics Technician ( May 2009 - Present)
Airborne Maintenance & Engineering, Wilmington, Ohio
Perform routine heavy maintenance tasks
Perform installation & troubleshooting of various aircraft systems.
Occasional travel for troubleshooting & repair of aircraft.
Adjuster, Investigator and Collector

Owner - manager - agent ( 1/1/1982 - 7/1/2013)
Cray Insurance Agency, Chester, IA United States
Determined risk and established policies for insurance companies.
Advised and sold different kind of insurance coverage for drivers, passengers and vehicles.
Arranged claims for clients and cared for their interests during claim processes.
Advised about the best insurance policies according to each client needs.
Maintained historic policy information.
Correctional Officer

Corrections Officer 1 (23 Aug 1999 - present)
PA Dept of Corrections, Dallas , PA USA
Providing care, custody and control over inmates in the PA state system is our mission. Duties include, but are not limited to: direct and indirect supervision of inmate's daily routines in different areas of the institution. Mounted patrols, foot patrols and escorting inmates to appointments outside the institution. I am also a member of a 3 man bus detail where we transport up to 40 inmates to and from other state institutions where security is paramount. Responsibilities include driving the modified 40 passenger bus and security. Also required is 40 hours of annual training on first aid,CPR, weapons training, institutional security and fire safety.
Attorney and Lawyer

Co-Owner (2019 - 2021)
StObama Industries, Cranbourne, Victoria Australia.
I am a great Lawyer, I have had 4 years of University, and have also co-found and and still running StObama Industries.
Library Circulation Services

Law library assistant (Sep 1988 - Current)
New England Law/Boston, Boston, Mass USA
Received and prepared material for use in the library.
Informed scholars about new material, and about available material.
Processing all books, magazines, newspapers and law journals and shelve the materials for law students to use them.
Shelf read books.
Maintain donation materials.
Account Management

Site Manager ( August 2015 - May 2016)
Valicor, Dexter, Michigan USA
Analyzed customer needs, volume potential, discounts, price ranges and planned sales campaigns to achieve the company objectives.
Designed, organized and managed fluid use and monitored equipment for clients and for the company.
Directed production teams tasks and supervised production staff.
Planned fluids and material usage and supervised customer's location for proper efficiencies.
Merchandiser Account Management

Retail Service Merchandiser ( October 2010 - Present)
Crossmark (Kraft Foods), Indianapolis, Indiana U.S.A.
Dealt with client problems and complaints keeping cordial and helpful.
Anticipated customers' needs and recommended products.
Natural Resources and Agriculture Conservation

Development Specialist (January 2005 - Present)
American Jersey Cattle Association, Reynoldsburg, OH USA
Created promotional items for international trade shows, state fairs, and breed promotion.
Assisted with national youth activities including production contests, scholarships, and Jersey Youth Academy.
Proficient in Microsoft Office and Adobe CS6.
Case Manager

RN Case Manager (June 1999 - Present)
Gateway Regional Medical Center, Granite City, Illinois USA
Follow patients from admission to discharge. Chart review daily for continued stay criteria. Discharge planning from day of admit forward. Patient education needed for discharge planning. Staff and physician education concerning necessity of inpatient admission and need for discharge.
Actor

Dancer/Team Captain (December 2011 - April 2014)
Dancing For a Cause, Plano, Texas United States
Danced on a hip-hop team, as well as choreographing and directing a piece.
Childcare

Caregiver/Nanny (February 2010 - August 2013)
Washington State Department of Social Health and Services, Renton, WA United States
Cared for infant nephew after open heart surgery from October 2012 until August 2013. Also provided care for an additional nephew from February 2010 until October 2012.
Pharmacist

Senior Consultant, Clinical Pharmacist ( August 2012 - Present)
CVS/Caremark, Solon, Ohio USA
Reviewed prior authorization and formulary exception criteria to make coverage determinations.
Ensured timely communication to client, member, and Medicare regulatory agencies regarding decisions.
Educated members on the prior authorization process and drug utilization rationale through inbound phone calls.
Assisted in initiating member requests to provider organizations for exceptions.
Counseled members on safe and effective utilization of medication based on prior authorization criteria.
Researched drug and disease states using appropriate compendia to ensure safe and proper medication decisions were applied to authorization reviews.
Clinical Psychology

Clinical Psychologist ( 2012 - 2014)
Mental Health Clinic, Edwards, California United States
Worked together with other professionals such as psychologists, nurses, physicians and social workers to provide proper treatments to patients.
Provided emergency psychiatric consultation to inpatients and to out-patients.
Broker and Agent

Real estate investing ( 6/10 - present)
U.S. Trust, LLC, Newark, New Jersey USA
Recorded and maintained all data related to sales, rental and management of real estate.
Customer Service

Cashier (August 2000 - December 2014)
Burlington Coat Factory, Johnson City, New York United States
Assisted customers and answered all their questions about our products.
Assisted clients to find items, informed about products' characteristics, compared different models, described purchase terms and conditions, provided information about warranties and recommended one product or another according to customer's' needs.
Dealt with the cash register, returns and exchange requests.
Organized items, controlled inventory and cleaned the store.
Dealt with payments using credit card machines and totalized sales on daily basis.
Agriculture and Food Scientist

Farm Technician (May 2009 - Current)
Monsanto Water Utilization Learning Center, Gothenburg, Nebraska.
Developed protocols for demonstration trials dealing with system based agriculture with a primary focus on water utilization.
Executed trials including completing field work and collecting all required data.
Managed irrigation systems and soil moisture monitoring technology to implement desired irrigation strategies.
Analyzed data and derived conclusions to use in writing publications and building presentations.
Guided tours discussing the importance of using systems based agriculture to increase yields while using less inputs.
Automotive and Motor Vehicles

Automotive Technician (Mar 2011 - Present)
A-1 Auto Repair, Honolulu, Hawaii USA.
Installed and repaired timing belt, water pump, brake systems and a/c systems.
Supervised and checked the installation, repair of all work performed on all vehicles.
Service writer, client oriented.
Athlete and Sport Competitor

Midfield (June 2020 - June 2025)
Seattle Sounders F.C, Seattle, Washington United States
My goal is to accomplish my best effort in West Ham United. Thirteen Million Euros sign contract with a guaranteed house in central London. I want to sign a deal for three years and I will promise I will play as good and better as I did in Seattle.
Pattern Maker and Dress Maker

Pattern maker (2007 - 2009)
Yohji Yamamoto Inc., Shinagawa, Tokyo Japan
Edited paper patterns to modify or correct them, and generated new ones if needed.
Cut fabric with scissors using the patterns.
Sewed by hand or using sewing machine to form different garments.
Bus Driver

Bus Operator (July 2007 - Present)
New Jersey Transit , Maplewood , New Jersey USA
Boarding and alighting passengers, collecting fare and driving through adverse weather conditions.
Bus Operator (October 2004 - June 2007)
Coach USA, Elizabeth , New Jersey USA
Boarding and alighting passengers, collecting fare and driving through adverse weather conditions
Animal Care and Service

Client Service coordinator (December 2012 - August 2014)
Banfield Pet Hospital, Oklahoma City, Oklahoma United States
My daily job requirements were opening/closing the hospital, ensuring a clean/organized hospital/exam rooms, making daily reminder phone calls, answering questions/concerns from clients, providing aftercare instructions to patients owners upon checkout, processing transactions, interacting with PetSmart's customers and assisting with questions/concerns, assisting fellow associates in job duties such as administering medicine, pulling together medicine for patients, stocking, taking inventory, assisting in animal restraint, etc.
Pet Care Lead Assistant Manager (April 2011 - December 2012)
Petsmart, Oklahoma City, Oklahoma United States
Opening/closing animal/fish habitats, maintaining clean habitats/fish tanks, answering customer questions/concerns, stocking, taking inventory of products/animals, answering phone calls, assisting cashiers in backup, processing returns, administering medication to ill animals, assisting Banfield Vet in care of PetSmart animals, and organizing products on shelves.