Writing a resume education
Make certain to include any educational highlights that demonstrate your your aptitudes and mastery, as well as all accomplishments that show your capacity to succeed. If you have other professional training, for example, workshops or courses, show them!
Not educational history cases
Numerous occupations don't require more than a high school education, and the hiring managers will want to be sure that you have at least earned your diploma.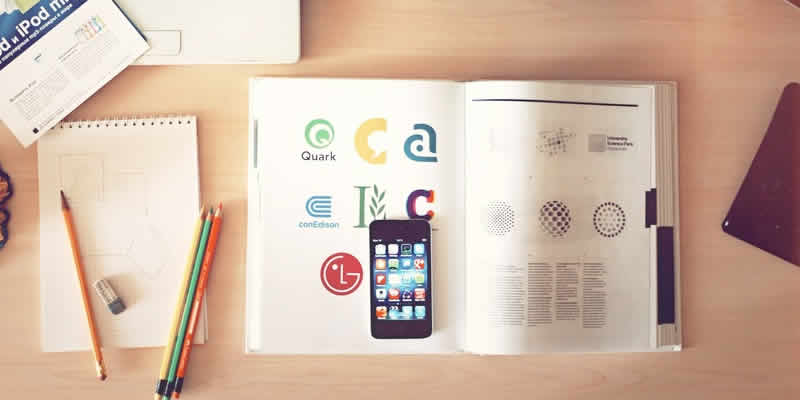 Regardless of the possibility that you don't have any remarkable resume educational history, don't exclude this section. Acquiring a college degree itself is an accomplishment most managers look for. In case that you don't have a college background, be sure to indicate that you did graduate high school.
Resume Education Samples by Career Field
Follow the resume education samples below to select the most impressive information from your profile. Fill out your education section on the following real career profiles exactly as you want it to appear on your resume.
Account payable / receivable

Franklin County High School, 2007
Winchester, Tn, United States
High School , High School Diploma
Received a high school diploma
Motlow State Community College, 2010
Lynchburg, Tn, United States
Associates of Science, Associate's of Science
Received an associates of science
Administrative Assistant

Cal State University, Northridge , 1989
Northridge, CA, USA
Psychology, B.S.
High school diploma
Architect

Maryville University , 2001
St. Louis, Missouri,
Interior Design, Bachelor of Fine Arts
Graduated top 4 in class Magna Cum Laude
Animation and Multimedia Design

L'anse Creuse High School North, 2012
Macomb, Michigan, United States
Network Administration, Highschool Diploma
Highschool Diploma
Best in Technology Award at Pankow Vocational School
Direct Study in Computer Information Systems
Ran school's private network
Macomb Community College, 2016
Clinton Township, Michigan, United States
General Studies, Associates
Expanded knowledge in computers
Wide range of various studies
Bank Executive

CESUES- Centro de Estudios Superiores Del Estado de Sonora, 2010-2011
Hermosillo, Sonora, Mexico
International Commerce, Studying Abroad- Bachelor Business Administration
I studied International Business in the City of Hermosillo for a year. In addition, I got scholarship because my high grades and studied during a month in Vancouver, Canada. Although I didn't finish this degree in Hermosillo, México, I achieved a large experience in International Business and cultural.
Thereza Oporto Marques, 2008
Jacareí, SP, Brasil
Financial Management Services, Associate's degree
Course in Finance
Hair Stylist and Hairdresser

Chemeketa College, 2012
Salem, Or,
General Study, AAS
Associate of Applied Science degree
Bellingham Beauty School, 2002
Bellingham, Wa,
Hair design, Cosmetology Certificate
Cosmetology License
Accounting and Finance

Azusa Pacific University, 2006
Azusa, CA, USA
Human Development, Bachelor's Degree
Bachelor's Degree in Human Development
Ventura County Community College, 1996
Ventura, CA, USA
Liberal Arts, Associate's Degree
Associate's Degree in Liberal Arts
Daycare

The University of Toledo, 1987-1990
Toledo, Ohio,
Physical Therapy, Undergraduate
Major: Physical Therapy
Extra curricular activities: Perceptual-Motor Development Program
Computer Security

University of Maryland University College , 2015 (expected)
Adelphi, MD, US
Computer and Network Security, Bachelor's Degree
Associate's Degree - General Studies 2009
Mental Health

University of Vienna , 2011
Vienna, Vienna, Austria
Educational Sciences/ Pedagogy, Master of Arts
Concentration in psychoanalytic pedagogy,client- centered psychotherapy and educational theory. Additional coursework in psychiatry and psychology.
Carpenter

Cobre High School , 1991
Bayard, NM, United States
Basics, Diploma
High School Diploma
Call Center

John Marshall High School, 2000
Chicago , Illinois,
General Education, Diploma
High School Diploma
Dental Assistance

Pickens High School , 2007
Pickens, South Carolina, United States
Academic, Diploma
High School Diploma
Adult Literacy

Keene State College , 2003
Keene, New Hampshire, United States
Computer Science Minor Education, BS in Computer Science
Graduated Summa Cum Laude 3.56 GPA
Member of Computer Science National Honors Society
Aerospace Engineer

University of michigan, 1998
indiana, michigan, usa
aerospace engineering, M.Ba
Master of Business Administration in Management of Engineering and Technology
Administration with a concentration in Global Business Sustainability
Journalism

University of California, Riverside , 1978
Riverside, California,
English, Master of Arts
3.88 GPA
Bartender

Papillion Lavista , 2010
Papillion , Ne, United States
High school, GED
After my mother got sick i dropped out of high school and pursued a GED so i could take care of my family by working and going to school at the same time.
Mortician and Embalmer

Mid-America College of Funeral Service , Jeffersonville
Indiana, Class of 2015 ,
Associates of Applied Science , Funeral Service
Graduated and Passed the National Funeral Board Exam and Kentucky State Funeral/ Embalmers Exam.
Business Development

University of Notre Dame de Namur , 2010
Belmont, CA, United States
Psychology , Bachelor of Arts
Cum laude, (3.54/4.0 GPA)
Emergency Medical Technician

Wayne County Community College , 2010
Taylor, MI, US
EMS, Certificate of Completion
Received a certificate of completion as well as licensure after passing the National Registry.
HR Generalist
Cochise College , 2015
Sierra Vista, AZ, US
General Studies, Associates
Associates in General Studies with a concentration on health care
Author

Rutgers , 2013
New Brunswick, New Jersey, USA
Liberal Arts, English
Bachelor's degree in English
Automotive and Body

South Hagerstown High School , 1977
Hagerstown, Maryland, United States
Basic, High School Diploma
I finished 25 in my class of 273 with honors
Correctional Officer

Dodge County High School, 1985
Eastman, GA, United States
General Education, High School Diploma
High School Graduate.
Attorney and Lawyer

Victoria University, 4 Years
Cranbourne, Victoria, Australia
Law, The Fancy Once
I am very professional you should definitely hire me.
Archivist

Western Kentucky University, 2013
Bowling Green, Kentucky, United States
History & Social Work, Bachelor of Arts in History
Multiple years dealing with historical documents relevant to my history classes. How to organize important documents as well as how to store them. How to search for and find documents efficiently.
Account Management

West Virginia University, 3rd year student
Morgantown, West Virginia, USA
Geology, BS
Third Year Bachelor's Program in Geology and Business
Assembly and Fabricator

Sherman E. Burroughs, 2012
Ridgecrest, Ca,
high school diploma
Account Management

Thomas Nelson College, 1982
Hampton, Virginia, USA
General Studies, A.A.S
Associate of Arts with a concentration in Business Foundations
Western Governors University, 2014
Salt Lake City, Utah, USA
Business Management, Business Management
Bachelor's Program in Business Administration and Marketing
Military Enlisted

Academy Park High School , 2010
Sharon Hill, PA, United States
Honors , High School Diploma
Graduated with Honors
Natural Resources and Agriculture Conservation

Virginia Polytechnic Institute and State University, 2001-2005
Blacksburg, VA, USA
Dairy Science, B.S.
Dairy Club President
Sigma Alpha Professional Sorority
Henry County High School, 1997-2001
Paris, TN, USA
High School Diploma
FFA Chapter President
State 4-H Council Secretary
Nursing Case Manager

Indiana Wesleyan University, 2012
Lexington, Kentucky,
Nursing, Bachelors in Science
Lexington Community College, 2002
Lexington, Kentucky,
Nursing, Associate In Applied Science
Kentucky Technical Central Campus, 1996
Lexington, Kentucky,
Nursing, Licensed Practical Nurse
Performing Artist

Bell Gardens High School, 2009
Bell Gardens, CA, United States
none, High School Diploma
Graduated with honors:
GPA 3.5
Personal Care

Jellico High , 2008
Jellico, TN, USA
General, High School Diploma
I graduated with a 3.2 GPA.
Pharmacist

University of Southern California School of Pharmacy, 1977
Los Angeles, California,
Pharmacy School, Pharm.D.
September 1977-June 1977
University of Connecticut, N/A
Storrs, Connecticut,
Pre-pharmacy curriculum, N/A
September 1971-January 1973
University of Southern California, N/A
Los Angeles, California,
Undergrad, N/A
September 1970-June 1971
University of Southern California, N/A
Los Angeles, California,
Resident Honors Program, N/A
September 1969-June 1970
The Morgan School, 1969
Clinton, Connecticut,
High School, N/A
September 1966-June 1969
Broker and Agent

Portland State University , Begins Spring 2015 (12 Months)
Portland, Oregon
Real Estate Development, Master
Master of Real Estate Development
Agriculture and Food Scientist

University of Nebraska at Kearney, May 2014
Kearney, Nebraska,
Biology - Wildlife Emphasis, Bachelor of Science
Conducted study on population of Common Yellowthroat in Central Nebraska - 2011
Conducted study on behavior of Cliff Swallow - 2012
Senior research project on use of cover crops to control Goss's Wilt in corn - 2012
Mid Plains Community College, Attended 2010-2011
North Platte, Nebraska,
General Studies, No Degree earned
Attended classes for transfer credits towards Bachelor Degree at UNL
Automotive and Motor Vehicles

Kishwaukee College, 2000
Malta, Il, US
Engine Overhaul & Fuel Systems, Diesel Technology
Diesel Overhaul
Fuel Systems
Administration

Ohio University, June, 1990
Athens, Ohio
Political Science, Bachelor of Arts in Political Science
Bachelor of Arts in Political Science
Telecommunications and wireless Account Management

Collin County Community College, N/A
Plano, Texas, USA
Software Development, N/A
Associate of Applied Science Studies 2011-12, completed 26 credits.
Nathan Hale High School, 1997
Tulsa, Oklahoma, USA
High School Diploma, High School Diploma
High School Diploma
Tulsa Community College, NA
Tulsa, Oklahoma, USA
Core, NA
Core Studies 2002, 6 credits earned
Delivery

Lyndhurst High School , 2010
Lyndhurst, NJ, United States
Student, High School Diploma
Some college
Veterinary Medicine

Perquimans County High School , 2002
Hertford, NC,
Diploma, High School
Graduated with honors and in the Beta Club