Security Resume
Your security resume should feature your experience strongly to show your competence in specific settings. List your licensing information, including when and where your license was issued. Because technology is increasingly used in this field, you can emphasize your value by listing your savvy with computerized security devices.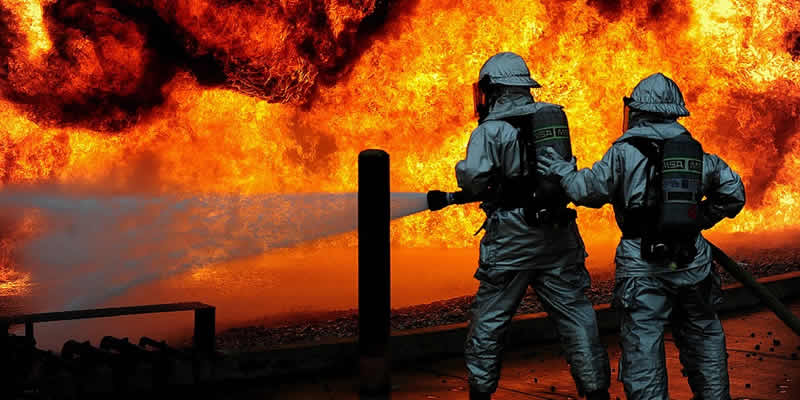 Security career fields
Bounty Hunter
Correctional Officer
Detective and Criminal Investigator
Firefighter
Military
Police Officer
Protective Services
Security Guard and Surveillance Officer
Security Management
Law Enforcement and Security resume Samples
Security Resume sections
Objective
To work in an environment where I can help in promoting Social Justice. Where my people skills and education will be applied to promote positive teamwork and allow for opportunities of professional growth and enhancement.
Position as a passport specialist for Department of state.
My objective is to protect innocent people and assist in secret services . I want to be able to protect those in need of protection.
I am currently looking for a full time position in an environment that offers a greater challenge, increased benefits for my family, and the opportunity to make a positive impact in the community while using the studies of my Criminal Justice degree.
My goal is to work with anti-human trafficking around the world. After receiving my Bachelors degree in Criminal Justice I am hoping to attain my Masters in Soviet Studies. I am hoping for an internship that will help prepare me for my career as a protector and provider.
To gain knowledge and experience in law enforcement and protective services that will be applicable and of value to a local law enforcement agency in the future.
Experience
Communications Officer (12/2011 - Current)

Tippecanoe County Sheriff's Office, Lafayette, Indiana
Receive and process 911 calls for the county jurisdiction, dispatch and coordinate assigned law enforcement, fire, and medical units, answer administrative after-hours calls, handle warrant requests and confirmations, train new officers.



Part-time Patrol Dispatcher (10/2013 - Current)

West Lafayette Police Department, West Lafayette, Indiana
Receive and process 911 calls for the city's jurisdiction, dispatch and coordinate assigned law enforcement and fire units, answer administrative after-hours calls, handle warrant requests and confirmations, remote control police department facility.



Volunteer Emergency Management Officer - ( 03/2013 - Current)

Tippecanoe County Emergency Management, Lafayette, Indiana
Assist other public safety agencies as needed with traffic control, scene management, search and rescue, and other emergency situations, assist with planned county events, maintain county equipment and operate county emergency vehicles as needed.
Transportation Security Officer (08/12/2013 - Present)

Homeland Security , Chicago , IL United States
Operating screening equipment to identify dangerous objects in baggage, cargo and on passengers, and preventing those objects from being transported onto aircraft;
Performing searches, to include hand-wand and pat-down searches;
Controlling terminal entry and exit points;
Interacting with the public, giving directions and responding to inquiries



Armed Security (07/05/2011 - 01/12/13)

Garda Cash Logistics , Broadview , IL United States
Transport Currency/Cash from Clients to Garda Facility
Deliver Cash and Currency to clients
Detailed record keeping of clients and accounts
ATMs' cash replenishing/ collect check and cash deposits



Intern (01/01/2010 - 05/15/2010)

Latin American Recruitment and Educational Services , Chicago, IL United States
Develop Excel & Powerpoint presentations
Schedule meetings for Staff with students
Update students on their school status as well as scholarships available.
Cashier/Expeditor (October-2004 - May-2006)

Burger King, Fremont, CA USA
Dealt with customer payments.
Prepared drinks and food ingredients.
Took drink and food orders from customers.
Informed and explained the menu to customers
I made sure customers needs were met and they left satisfied.
Always went above and beyond.
Stocked the store throughout the day and assisted with opening in the morning.



Fry Cook, Cashier, Stocker (May-2007 - December-2008)

Chevron/Market, Tacoma, WA USA
I would open up the kitchen part of the gas station at about 9am every morning.
I got out all the food I prepared the night before to be cooked.
Started ovens cooked and placed the completed foods in their appropriate containers.
Sold food. washed, and sanitized dishes.
Cleaned and sanitized equipment.
Handled Money.
Dealt with Customers Dailey in a an appropriate manner.



Fitting Room Attendant/CAshier (April-2009 - June-2010)

TJ Maxx, Brentwood, CA USA
Assisted customers and answered all their questions about our products.
Assisted clients to find items, informed about products' characteristics, compared different models, described purchase terms and conditions, provided information about warranties and recommended one product or another according to customer's' needs.
Dealt with the cash register, returns and exchange requests.
Organized items, controlled inventory and cleaned the store.
PSS/ERT (10/2014 - Present)

SOC LLC, Chantilly, VA United States
Have served as a member of an Emergency Response Team. Carry and operate weapons as specified in daily post and detail orders, or upon orders from the detail leader or shift leader. Participating in advance security preparations. Manning the security post at key positions or manning the Command Post, as required. Knowledge and experience in personal security detachment operations. Perform the day-to-day protective security functions as specified in daily post and detail orders.



Security Guard (09/2012 - 07/2014)

Triple Canopy, Reston, VA United States
Camp Leatherneck/ Afghanistan
Provided close armed force protection security for the United States Marine Corps base Camp Leatherneck and British Camp Bastion officials during roving patrols, at entry control points, and from various perimeter towers. Daily utilized tactical communications with CJOC with encrypted PRC119/117 and PRC153 reporting enemy SIGACTS, foot and vehicle movements, and IED detonations. Responsible for maintaining qualifications on M4, Glock, M-240, M2HB, and MK19.



Road Deputy/SWAT (05/2008 - 08/2012)

Franklin County Sheriff's Office, Union , MO USA
Conducted numerous Special Weapons and Tactics entries into hostile locations with armed, barricaded suspects. Executed interior and exterior perimeter Security Detail duties for Special Weapons and Tactics Officers during high threat operations. Conducted Protective Security Detail to and from suspect locations. Conducted patrols and responded to requests for assistance and crimes and high risk situation. Would conducted constant training on Room Entry Tactics and Close Quarter Battle techniques. Responsible for maintaining qualifications on M4, Glock, Shotgun, and Tazer.
Security officer (04/2009 - 02/2012)

Unity security services, New York , New York USA
Answered phones, faxed paperwork to various companies, made copies and assisted in the hiring of potential security officers.



Security officer (03/2007 - 1/2009)

Summit security , New york, New York USA
Controlled access in and out of the facility.
Answered phones, checked visitor's ID's for entrance into the facility.
Did hourly patrols and report anything unusual or hazardous.
CNA (04/2012 - 03/2013)

Northeast Center For Special Care, Lake Katrine, NY USA
Kept up to date case histories of patients.
Observed patients' mental and physical abilities daily basis and report any differences.
Dealt with patients' problems and complaints keeping cordial and helpful.



Waitress (2006 - 2011)

Japanese Restaurant, Kingston, NY USA
Assisted customers by phone.
Operated the cash register and handled return or exchange requests.
Skills
Ability to type fast, Expert, 4 years
Communication Skills, Expert, 4 years
Translator, Beginner, 2 years
Microsoft Office, Word, Powerpoint, Excel, Publisher, 6 years
Microsoft Word, Computer, 2 years
Typing Speed, 55-65 words per minute, 10 years
Bilingual, Speak Spanish and English, 8 years
Technology Assistance, Work on computers and some telephones, 3 years
Education
Gaither High School, 12th Grade

Tampa, FL, United States
Received a High School Diploma
Hampton High School, 2007

Hampton, TN, USA
General Studies, H.S. Diploma
High School
Cuyahoga Community College, 2017

Cleveland, Ohio, US
Criminal Justice, Associates
Master of Science in Criminal Justice, corrections specialization
Bachelor of Science in Criminal Justice, Juvenile Justice Emphasis
Prevention of Sexual Harassment Course
John Wilson Intermediate School, 2016

Brooklyn, New York , New York, USA
Music, none
Play Piano and Excel in Technology and Drama
Point University, 2015

West Point, GA, USA
Criminal Justice, Bachelor's of Science in Criminal Justice
Bachelor of Science in Criminal Justice
Sentinel High School, 2017

Missoula, Montana, Montana
N/A, Bachelor
High School Diploma
Master of Science in Criminal Justice
Accomplishments
Graduated High School with near perfect attendance, high honor roll and with honors
(National Technical Honor Society-2 year carpentry program)
Completed my four-year college degree in three years, while maintaining a GPA above 3.0
Went through five ranks in two years in the Military, coming in Private (E-1) and leaving Sergeant (E-5)
Achieved the highest grade in my class , Received a 100 in Law & Justice class, Helping others to improve their grade, Created the NGA(No Gang Association ) group for my class in 2016 ,& Participated and place 3rd place in the little ms.justice pageant (February 2015 )
Varsity Letter in High School Swimming this season.
Dealt with an important volume of work with strict deadline objectives.
Became the trainer of new and current employees.
Recommended for enthusiasm, tenacity, initiative, persuasiveness, customer focus and stability in achievement evaluations.
Designed a new body wellness program inspired in exercise and yoga through workshops and fitness videos for Ma's Blessings Fitness center.
Throughout the course of 2011-2012, I assisted in the creation and development of the Las Cruces Impact Team, along with parameters to focus and measure its effectiveness. The creation of this initiative has been largely responsible for the increase in criminal cases originating in Zone 5. In 2010, there were 91 criminal cases pulled in Zone 5. In 2011, that number grew to 140. In 2012, the number increased again to 184. As of September 11, 2013, the number of criminal cases in Zone 5 stands at 178.
Conducted investigations related to the sales and usage of illegal narcotics in collaboration with the Drug Task Force Unit. Drug possession, distribution, and manufacture of cocaine and heroin crimes decreased by 40% in the district.
Directed a summer campaign to save lives on the roadways and reduce damages produced by drivers under the influence of alcohol or drugs. Roving patrols issued more than 200 citations, arrested 75 drivers, and warned other 250 drivers for other violations.
Got a new Crime Lab Mobile Unit improving on-site crime scenes effectiveness by 40%.
Acquired an innovative exercise equipment for the officers to improve fitness conditions.
Created a gang intelligence unit and gang-related crime decreased by 30% in the district.
Hired a Crime Analyst to assist officers in their daily job and crime percentage decreased by 50%.
Saved at least 50 lives from fires and collapsing buildings.
Taught fire prevention to over 3000 students from different public schools in the city.
Led several investigations that resulted in detecting and detaining 8 thieves, part of an organized gang, who had robbed in the supermarket during the last 3 months, more than 12 times.