Marketing Resume
Demonstrating your worth as a marketing professional requires expertly selling yourself via your resume. As a marketing resume writing guide will show, you should define your skills in terms of benefits to the employer. Financial numbers are always the bottom line for marketers, so show your potential employer the numerical results of your accomplishments when possible.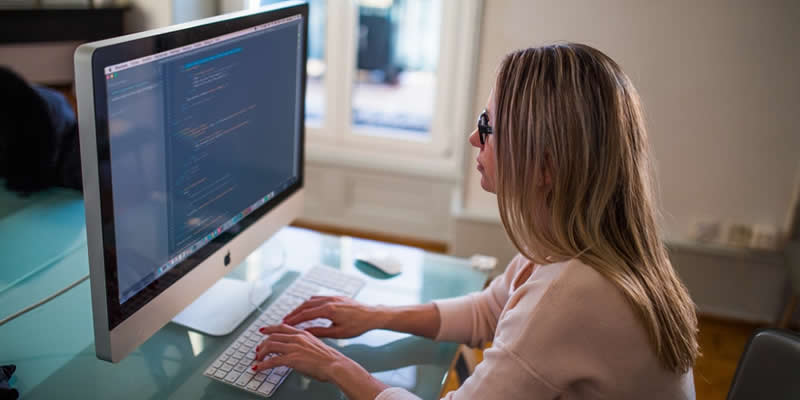 Marketing, Advertising and PR career fields
Account Management
Brand Management
Communications
Copywriting and Editing
Event Planning and Coordination
Graphic Design
Management
Market Research
Marketing
Media Planning
Online Marketing and Social Media
Product Management
Product Marketing
Public Relations
Traffic and Production Management
Marketing resume Sampless
Marketing Resume sections
Objective
Outgoing, energetic professional with a successful record of subsuming new challenges as well as having a passion for sales and customer service. Self Driven to establish and achieve all business objectives. Superb listening and communication skills as well as a positive attitude. Very resourceful team member and skilled in identifying project needs and proactively creating solutions. Demonstrated ability to assist teams in marketing various products by promoting quality advertising and marketing campaigns.
Be hired for the Marketing position at Bi-Con Services.
Seeking full time work in the challenging and diverse world of the sales industry as sales representative.
I'm willing to continue my masters degree in Business management.
Anxious to begin a career where I can grow professionally and become an asset to the organization.
To work from home or surrounding areas in Research, Marketing, Sales, Writing/Editing jobs.
A passionate individual looking to work as a Merchandiser, employing excellence in time management, analytical thinking and ability to exercise powers of communication in order to provide the company with the best of merchandising services.
As a bright ambitious person, I enjoy working in a fast paced, highly motivating position where I can assist others while challenging and expanding my knowledge and understanding of the task at hand. I am seeking a position that will utilize my skills and offer the chance for advancement as well as allow me the opportunity to gain additional skills and experience.
When I set a goal I would do my hardest to accomplish it and get the result I want.
To start a career based on my bachelor's education on business administration and/or marketing major.
To obtain a position that will enable me to use my strong organizational skills, educational background, and ability to work well with people.
Experience
Account Executive/Negotiator (August 2009 - November 2013)

Brennan & Clark, Villa Park, IL USA
Handling collection accounts. Client correspondence, skip tracking. Training and mentoring new employees. Worked in leadership roles. Supported company vision.
Sign Spinner (8/25/15 - Present)

M2W, Daytona Beach & Deltona, Florida USA
Sign spinning, dancing, tossing, etc. for several different Metro PCS locations in the Deltona and Daytona Beach area. Directed passerby to store and answered any questions about the deals offered by them.
SALES & SUPPORT (6/1/2016 - 8/6/2016)

MEHAR SOFTWARE TECHNOLOGIES, MALOUT, PUNJAB INDIA
Directed sales actions, trained sales staff and evaluated performance and results.
Business Development Executive (MAY 1 2012 - OCT 31 2012)

UNIVERSAL EXECUTIVE SEARCH, Mumbai, Maharashtra India
Co-ordination with the client company.
Profile management and database management.
Co-ordination with the client for more profile and keeping a healthy relation.
Business Development Activities like calling companies for recruitment tie – ups, explaining them the Business Proposal and the terms and condition, etc.
Attending meeting for recruitment tie-up and negotiation.
Training and development of new joiners.
Follow – up with the clients



Business Development Executive (Nov 2012 - Till Date)

SRA Marketing Pvt. Ltd., Mumbai, Maharashtra India
Co-ordination with the client company
Business Development Activities like calling companies for recruitment tie – ups, explaining them the Business Proposal and the terms and condition
Follow – up with the clients
Looking for the daily requirement of Outlets
Make a daily report of Delivery and Handling Operational/Logistics work and Daily Dispatch of Material.
Maintaining daily up to date of stock/material to be dispatch to clients.
Project Manager / Account Executive (March 2008 - Present )

Creative Visions Media Group, Washington, Pennsylvania United States
Manage client accounts - including agency and per project accounts.
Serve as the client's principal point of contact.
Collaborate with marketing team to develop campaign ideas and coordinate marketing plans.
Create and maintain social networking plans for the clients.
Media buying and placement.
Help other employees to achieve production deadlines.



Assistant General Manager (April 2002 - October 2007)

Hi-Tops Sports Bar , Pittsburgh, Pennsylvania United States
Directed general restaurant operations.
Managed staff which included hiring, training, evaluating, scheduling and terminating employees.
Scheduled wait staff, bar staff, and security team.
Weekly inventory control and product ordering.
Created a training guide for wait staff and worked one on one with trainees.
Overseen internal marketing and promotions including events and daily specials.
Maintained excellent customer service to ensure a positive experience for every guest.
Assisted General Manager with additional tasks as needed.
Administrator (December 2009 - April 2012)

LO Tantsi Fire Consultants, Chloorkop, Kempton Park South Africa
Duties:
Filing and data capturing into various computer software and databases
Creation of word documents, excel files, Microsoft publisher files and Microsoft PowerPoint presentations
Drafting of policies, letters, proposals, monthly statements, student registers
Answering the telephone and addressing the needs of the caller (inquiries/queries)
Addressing customers
Receiving and responding to emails
Placing and receiving orders



Marketing and Administration Manager (May 2012 - Present)

LO Tantsi Fire Consultants, Chloorkop, Kempton Park South Africa
Duties:
Researching and reporting on external market opportunities
Understanding current and potential customers
Brand development
Marketing strategy development
Target market research
Customer relationship management
Print advertising
Website management using Wordpress
Policy Management
Public Relations
Ensuring the smooth running of the office and its staff members
Sales Associate (Jul 2005 - March 2006)

Walmart , Albemarle, NC USA
Assisted customers and answered all their questions about our products.
Assisted clients to find items, informed about products' characteristics, compared different models, described purchase terms and conditions, provided information about warranties and recommended one product or another according to customer's' needs.
Dealt with the cash register, returns and exchange requests.
Organized items, controlled inventory and cleaned the store.



Production Line Worker (March 2006 - July 2007)

Fiberon, New London, NC USA
Assembled and packaged rail components for final shipments to customers.
Stacked and packaged composite deck boards as they come off an extrusion line for shipment to customers.
Cut and packaged samples that market composite decking and railing products manufactured.



Production Planner (July 2007 - January 2010)

Fiberon, New London, NC USA
Planned production schedules for the manufacture and assembly of composite decking and railing products.
Performed Manufacturing Bill of Material planning, inclusive of item master and BOM structure.
Monitored MRP reports daily for various composite decking and railing components.
Skills
Microsoft Office (Word, Excel, PowerPoint), Proficient, 10 years
Presentation Skills, Proficient, 4 years
Can perform well under pressure, Experienced, 4 years
Computer Literate, Microsoft Word,Excel,SAP, 5 years years
Proficient in MS Office, 3 years
WordPress web page development and maintenance, 1 years
Experience in Managing, Motivating, and Communicating with a Facebook Team of 10, Mangement, 1 Year years
Experience with Adobe Photoshop with Layers, Editing Pictures, and Creating Artwork for Ads, Experienced, 1.5 Years years
Detail Oriented with Numbers and Reports, Experienced, 4 Years years
Experience with Cost Evaluation & Finding Alternatives to save the Company Money, Experienced, 1 Year years
Experienced with Customer Service and Communication Skills, Management, 6.5 Years years
Clerical duties, organized, punctual, good spelling and grammar, multitasking, can work under pressure and a fast learner, 2+ years years
Sales, personal selling, direct marketing, telemarketing, organizing event and train new team member, 9+ years years
Cashier, handling cash, check out items, and greet with a nice attitude, 6+ years years
Education
College of Central Florida, 2014

Ocala, Florida, USA
Graphic Design, AA



Full Sail University , Currently Attending

Winter Park, Florida, USA
Game Design, BS
Freedom High School, 2018

South Riding, Virginia, USA
Business, Bachelor
Bachelor's degree program in Business Administration with a concentration in Sales and Marketing
MPSP SINGH COLLEGE OF COMMERCE AND SCIENCE , OCT 2012

MUMBAI, MAHARASHTRA, INDIA
Management, Mumbai university
Bachelor Degree in Management Studies
GNVS Institute of Management , Pursuing MMS
Mumbai, Maharashtra, India
Marketing , Mumbai University
Master Degree in Management Studies
Agriculture And Food Management Institute , 2011

Mysore, Karnataka, India
Sales & Marketing, PGDM (MBA)
Master's degree program in Business Administration



Magadh University , 2007

Bodhgaya, Bihar, India
Science, B.SC.
Bachelor's degree in Science
Art Institute of Pittsburgh, 2004

Pittsburgh, Pennsylvania, United States
Graphic Design / Advertising, Bachelors of Science
Bachelor of Science in Graphic Design / Advertising
Drexel University, June 2010

Philadelphia, PA,
Film and Video, B.S.
Minor in Marketing
Relevant Coursework: Advertising & Advert Mgmt. Consumer Behavior, Publicity & Promotion, Branding, Intro to Marketing, Marketing Seminar, New Product Development
University of Louisville, 2001

Louisville, KY, USA
Business, Marketing
Bachelor's Program in Business Administration and Marketing
Minor in International Business
3.7 GPA



University of Kentucky, 1998

Lexington, KY, USA
Performing Arts, 4 years of study
Bachelor's Program in Arts Administration and Music



University of Groningen, 1996

Groningen, Holland, Netherlands
International Studies, Exchange Student
Dutch Studies.
Art History.
Extensive European travel.
Century College, 2010

White Bear Lake, MN, USA
General Education, Associates of Arts
Associates of Arts with a late focus in Business Administration



Metropolitan State University , 2013

St. Paul, MN, USA
Marketing, Bachelor's of Science in Marketing
Bachelor's of Science in Marketing
Accomplishments
Promoted from Sales Associate to Cash Office Associate in January 2012. Job requires high amount of meticulous computer work and communication with managers.
Confirmed 4 contracts with customers in a day.
Generate sale by up to 5%
Closing deals over 0 cash in one customer.
Made Dean's list with a GPA of 3.85 for the Fall Semester 2013
Received Woman's Basketball MVP award for the year 2013-2014
Awarded Best Sports Person of the year in '07,'08.'09(3 years).
Co-ordinated the annual Business Fair event in College, 2013-14.
1st place winner at county level in Electrical Engineering category- 2008
3rd place winner at county level in Impromptu Speaking- 2012
Winner of St. Anthony's Women's Auxiliary Scholarship- 2013
Swim Team Captain- 2012
References, Certifications and Awards
To be furnished upon request
Certified Beer Server (CBS), Cicerone Certification Program.
Executive Success Program (ESP)
Advertising Management at NYU SCPS.
Certification in Education.
Generalist (Grades 4-8)
Participated in the college and school level cultural events and received prizes for Elocution and Cricket.
Participated in District Level Kabaddi Competitions.
Government security clearance for Department of Treasury.
Certificate in Visual Basic Programming.
Certificate of Athlete's Recognition (2006-2012)
Got first prize in Quiz program in the Inter-college competition at Atmiya Institute in Rajkot, 2013.
Board of Governors Scholarship.
All-America Scholar-Athlete.
All-League Selection.
Certified in Microsoft Word, PowerPoint, and proficient in Microsoft Excel.
Adobe Photoshop CS4 Certified- 2011.