Management Resume
Competent managers have skills specific to the profession in which they work, so you should focus heavily on your experience in the relevant industry. Expand on your past positions by detailing the extent of your supervisory responsibilities, including the number of employees you managed. Employ your polished communication skills throughout your resume.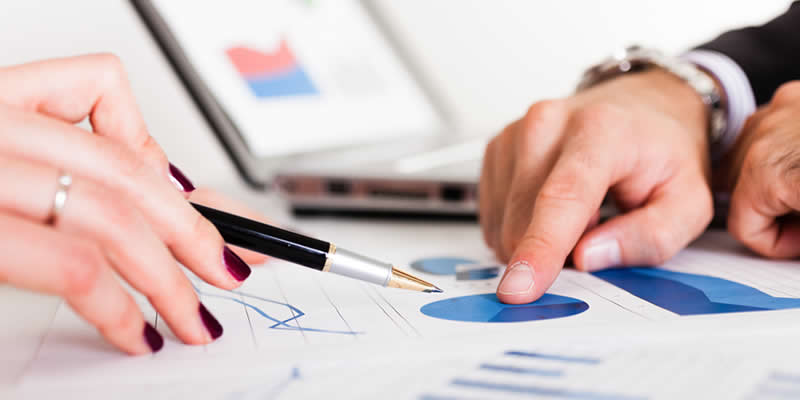 Management career fields
Account Management
Consulting
Executive
Franchise
Human Resources
Management
Operations Management
Organizational Development
Product Management
Project Management
Senior Executive
Small Business and Entrepreneurship
Strategy and Planning
Program Management
Management resume Samples
Management Resume sections
Objective
A highly motivated Customer Service Assistant Manager, Credit, A/R, A/P, and Collections professional with a verifiable record of accomplishment spanning 13 years. Highly creative, recognized as a results-oriented and solution-focused individual.
I possess a customer service attitude with the ability to work unsupervised.
My areas of strength include; Excellent communication skills verbal and written, organizational and time management skills, work as a team player, accounts payable/receivable, legal aspects of collections, research abilities and sales experience.
To attain a position with responsibilities that will effectively utilize my communication, leadership and organization skills;
To serve the office and acquire professional growth and personal advancement.
Motivated Professional with over 10 years experience in Sales, Customer Service and Collections.
My passion is to offer the highest degree of courtesy when meeting challenges, solving problems, collaborating with coworkers, while focusing on results. Detailed oriented with the ability to prioritize, multi-task and exceed deadlines.
Experience
Account Executive/Negotiator (August 2009 - November 2013)

Brennan & Clark, Villa Park, IL USA
Handling collection accounts. Client correspondence, skip tracking. Training and mentoring new employees. Worked in leadership roles. Supported company vision.
Site Manager (August 2015 - May 2016)

Valicor, Dexter, Michigan USA
Analyzed customer needs, volume potential, discounts, price ranges and planned sales campaigns to achieve the company objectives.
Designed, organized and managed fluid use and monitored equipment for clients and for the company.
Directed production teams tasks and supervised production staff.
Planned fluids and material usage and supervised customer's location for proper efficiencies.
Account Manager (November 2001 - Present)

ProSource Wholesale Floor Covering , Poughkeepsie, New York United States
Specialized in selling store memberships to a customer base consisting of builders, contractors, flooring installers, interior designers, architects and their clients.
Prospected for new customers by cold calling, visiting job sites, attending Trade shows and joining different Trade organizations.
Analyzed customer needs, volume potential, discounts, price ranges and planned sales presentations to achieve the company objectives.
Recommended different flooring options to meet customers needs for both commercial and residential projects.
Negotiated product specifications for West Point, SUNY New Paltz, NY Bridge Authority, Orange County Community College and other local government agencies.
Negotiated pricing with both vendors and customers to help maintain company margin objectives.
Sold display fixtures to members for office placement, continually visiting and updating display locations keeping them clean, current and usable for the member.
Attended monthly Builder Association, Chamber of Commerce and other networking events looking for new prospective customers.
Customer Service Assistant Manager (November 2010 - Present)

Labor Ready Inc., Decatur, Georgia
Provided exceptional customer service to existing customers and our temporary workforce employees. Answered inbound five line phone calls for customers placing work orders and handling issues and problems. Assists new applicants with the employment process, application, answers questions and qualified potential temporary employees for eligibility to work. Called customers to generate repeat sales and/or set sales appointments. Performs job site visits as needed.
Outbound phone calls for the collection of payments in order to maintain accounts receivable guidelines. Assists with the development of customer relationships through high-volume telephone contact. This includes resolving customer problems, collection of payments due/past due, and price quoting within the assigned parameters of authority. Establish customer accounts and set up credit and COD accounts with vendors.
Processes payroll for temporary workers from a completed work ticket while collecting borrowed equipment and matching advances against the paycheck for accuracy. Ensures proper documentation before distribution of the check / pay card. Ensured that processes and policies are followed as represented in the operations manual, and employee handbook.
Account Manager (December 2009 - January 2013)

Pay 4 Performance Marketing Inc, St Catharines, Ontario Canada
Managed 100+ accounts focusing on client satisfaction and creating proposals and new strategies to develop productive campaigns.
Developed and managed different plans, dealt with budgets and supervised projects from the beginning until the end.
Prepared and revised documents such as contracts, marketing plans, proposals, press releases, advertisements and correspondence.
Analyzed performance data to make operational changes.
Maintained accuracy and timely delivery of information within the company.
Supervised and optimized campaign development and dealt with clients to clear up possible disparities.
Served as the client principal point of contact for different campaigns.
Directed corporate and business external and internal communications.
Executed and managed all communications that supported production by email to the different departments of the company.
Arranged contract terms, prices and revisions.
Controlled and reported campaign results.
Evaluated and reported campaign performance by Google Analytics and different company's CRMs.
Arranged contract terms, prices and revisions.
Created and executed ROI-positive SEO actions.
Performed a varied range of projects within the company from supply chain, merchandising and planning to ecommerce and store systems.
Directed research on industry trends and competitive dynamics.
Monitored progress against strategic objectives.
Ensured results met clients' expectations.
Negotiated fees and supervised performance.
Analyzed customer needs, volume potential, discounts, price ranges and planned sales campaigns to achieve the company objectives.
Supervised and evaluated system performance and implemented performance adjustment.
Consulted with clients to know their expectations and worked under budget limitations.
Managed development of materials on strategy to be presented to internal and external audiences.
Customized the network to meet clients requirements.
Set up, configured, maintained network services, equipment and devices.



Customer Service Rep (October 2008 - December 2009)

Pay 4 Performance Marketing Inc, St Catharines, Ontario Canada
Answered customer queries in person, by telephone and via e-mail messages.
Provided administrative support for the management team, project managers, marketing and sales department, and human resources department.
Supported sales department head and directed reports for the team selling.
Used MS Access database software to keep records of clients, invoices, payments and cancellations.



Distribution Coordinator (Level II) (October 2004 - June 2006)

International Imaging Materials Inc, Amherst, New York USA
Supervised and coordinated daily shipping and receiving tasks such as packaging, shipping and document generation.
Examined quote reports against received shipments to guarantee correctness on daily basis.
Sergeant ( June 2000 - June 2007)

US Army, Fort Gordon and Fort Hood, GA and TX US
Resourceful, Accomplished and Dedicated Sergeant with 7 years of specialized training and distinguished service in Active Duty Army. Strong problem solving and decision making skills with the ability to develop and implement effective action plans, as well as recognized for having the ability to deliver results in high pressure situations. Outstanding communicator and relationship builder that allows the development of strong rapport with individuals on all levels.
Awarded Commendation Medals for superior performance including: Purple Heart, Army Commendation Medal with device, Armed Forces Reserve Medal with M device, Army Good Conduct Medal with device, Global War on Terrorism Expeditionary Medal, Global War on Terrorism Service Medal, National Defense Service Medal, Iraq Campaign Medal, Army Service Ribbon, and more.



Field Assistant, Service Assistant, National Account Service Assistant (September 2004 - May 2006)

Unum, Dallas, Texas US
Answered customer queries in person, by telephone and via e-mail messages.
3 years receptionist/multi-line phone experience.
Trained new hires.
Distributed mail and internal correspondence.
Created and maintained new filing systems.
Supported sales department head and directed reports for the team selling.
Organized Director's calendars, travel arrangements, meetings, and events;
Tracked and maintained office assets, managed expense reports, and ordered supplies.
Greeted and directed professional visits.



Account Specialist (September 2007 - February 2009)

Unum, Dallas, Texas US
Analyzed customer needs, volume potential, discounts, price ranges and planned sales campaigns to achieve the company objectives.
Organized activities of all the workers involved in marketing, promotional activities and media to obtain campaign approval.
Consulted with clients to know their expectations and worked under budget limitations.
Directed production teams tasks and supervised production staff.
Collaborated with the operations manager to perform in the most efficient way to meet the company's expectations.
Managed daily operations, dealt with customers and supported and worked with the management to motivate growth.
Guaranteed fulfillment of company policies and procedures, especially health and safety and quality.
Dealt with managers, team leaders and directors utilizing different organizational development tools and systems to provide coaching on issues related to change management.
Identified resources and tools to take information.
Skills
Data Entry, Building folders and entering data., 8 years years
Filing, Records and medical files., 6 years years
asp.net, c#, database management, web technologies, 6 months years
Microsoft Office, Proficient, 6 years
Interpersonal Skills, Proficient , 4 years
Communication, Proficient, 10 years
Insurance Billing, Efficient, Timely, Organized, 12 Years
Registered Dental Assistant, Orthodontic Assistant, 10 Years
Equipment Repair, Equipment Specialist, 3 years
Windows, Dos - Windows 8, 15 years
Hardware - PC, Troubleshooting, 15 Years
Mac - Software, Novice, 2 Years
Photoshop, Intermediate, 5 Years
Education
West Virginia University , 3 year student

Morgantown, West Virginia, USA
Geology, BS
Third Year Bachelor's Program in Geology and Business
Lincoln Community College, did not graduate

Lincoln, Il, USA
General Studies, none
Attended for two years did not graduate.
Ridgeview High School, 1991

Colfax, Illinois, USA
Accounting/Business, Graduated
Graduated.
SUNY Oswego , 2000

Oswego, New York, United State
Business , Bachelor of Science Business Administration
Bachelor of Science in Business Administration with a career focus area in Sales Management



Hudson Valley Community College, 1998

Troy, New York, United States.
Business Administration, Associates of Business Administration.
Associate of Applied Science in Business Administration.
University of Phoenix , 2013

Dallas, Tx, US
Human Resources and Financial Management, Masters.
Bachelor's Program in Business Administration and Marketing.
Master's degree program in Business Administration with a concentration in Human Resources.
Master of Business Administration with an Emphasis in Finance.
Franklin University , 2002

Columbus, OH, United States
Marketing, Bachelors of Science
Bachelor's Program in Business Administration and Marketing
Bellevue University, Winter 2013

Bellevue, NE, USA
Security Management, Bachelor's
Program allowed opportunity to work together as a team to implement a successful security management program for a variety of organizations.
Gained extensive knowledge in evaluating risks and preventing loss within an organization.
Online course work required time management and self direction and motivation.
Morris Innovative High School, 11th

Dalton, Georrgia, United States
Business Administration, None Yet
I Am Hoping To Gain Any Type Of Restaurant Administration Experience To See How Most Big Business Handle The Overflow of people & How To Keep Hard Working Employees Happy Under Tough Circumstances. But Most Of All To Find My Strengths In The Administration Field
California Polytechnic of Pomona, 2017

Pomona, CA, USA
Hospitality Management, Bachelor's
Emphasis on hotel management.
University of Central Arkansas, 2014

Conway, Arkansas, United States
Finance, Bachelor of Finance
I am attending the University of Central Arkansas in pursuit of a degree in Finance.



Central Baptist College , 2012

Conway , Arkansas, United States
Business Management, Bachelor of Business Administration
I graduated from Central Baptist College on May 5, 2012 with a Bachelor's of Business Administration Degree. graduated magna cum laude



North Arkansas College , 2009

Harrison , Arkansas, United States
Associates of Arts, Associates of Arts Degree
I graduated from North Arkansas College in May 2009 with an Associates of Arts Degree.
Accomplishments
CSR of the Quarter 2011 & 2012 Recognized for playing a major role for "SODEXO" maintaining account that resulted revenue for Q2 went from K to K.
Achieved title advancement to Unit Leader within 4 campaigns qualifying for maximum advancement bonus.
Participated in Avon's fourth quarter marketing video with top sellers in Northeast Challenger Division.
Developed and maintained excellent customer relationships and offered exceptional customer service increasing customer's' satisfaction and customer loyalty.
Contacted clients to follow up on purchases, to inform about new merchandise and invited them to be the first in knowing our latest novelties in private events.
Implemented a new marketing/prospecting strategy which improved the number of recruits over 50%