Maintenance Resume
Resume samples for maintenance positions will show the importance of addressing the needs of the position. List any technical training, including apprenticeships and other formal programs, as these may be critical to performing required tasks. Detail past problems that you have solved for employers to demonstrate your competence.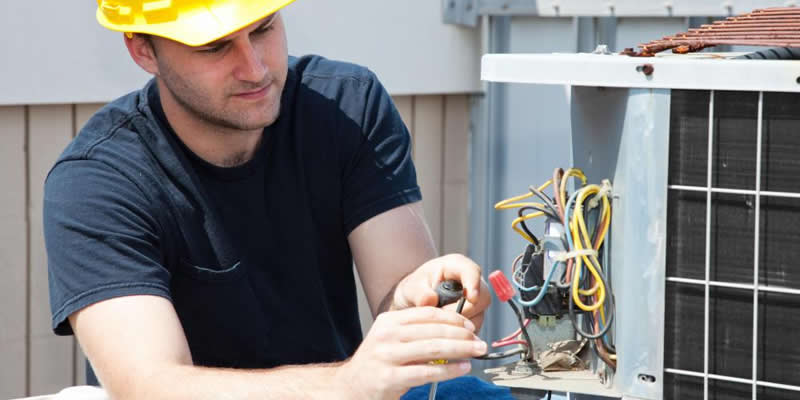 Installation and Maintenance career fields
Aircraft
Automotive and Body
Cleaning Services
Computer and Office Machines
Electrical and Electronics
Facilities
Gardener and Groundskeeper
HVAC and Refrigeration
Industrial Machinery
Installation Manager
Maintenance Manager
Mechanic
Medical and Precision Equipment
Pest Control
Repairer
Technician
Telecommunication
Maintenance resume Samples
Maintenance Resume sections
Objective
To gain field experience while completing my coursework for Operator # 1, Wastewater treatment plant, sitting for exam in July 2014.
Diligent installation and repair professional committed to completing quality installations and building lasting relationships with customers. Desires a role as a lead technician.
Looking for a stable company with career opportunity , insurance, health plan and long term employment.
I am self-motivated, resourceful, willing to accept responsibilities and to learn new things. Moreover, during my professional experience, I developed a good ability in quickly solving problems and in teamwork.
I'm a hard working individual who like's to take on more challenges. I work well with others and can be proved to be a team player.I have over five years experience in the pool technician business. I am willing to learn other job activities as well.
To Work throughout your facility and provide attention to detail preventive maintenance in order to have facility run in a proficient manner, and maintain the rest of facility to a high standard.
Position as a Field Technician for Continuous Feed and Cut Sheet Printers in Maine, New Hampshire, Massachusetts and Vermont that will allow me to continue to grow my printers skills and advance in my field.
Experience
Rigger millwright (10-25-2006 - 3-14-2014)

Guy m turner, rockhill, south carolina york
Used power tools, hand tools and precision measuring instruments.
Examined tools and equipment to determine causes of operating errors.
Examined, fixed and serviced diverse heavy industrial machinery and equipment.
Guaranteed safety and cleanliness standards at the store.
Repaired and serviced manufacturing and plant equipment and machines.



Machine operator (6-1-2001 - 10-1-2006)

klerks plastics, richburg, south carolina york
Operated tractors, forklifts, and manlifts.
Ran injection press poly resins to make raw stock and q.c.
Installation and Repair Technician (8/1/2007 - present)

Time Warner Cable, Norwich, New York United States
Install phone internet and cable . Troubleshoot any and all problems involved with all the products we supply to our customers.



Installation and Repair Technician (12/21/1999 - 8/1/2007)

Adelphia, Norwich, New York United States
Install Cable and Internet . Troubleshoot any and all problems involved with all the products we supplied to our customers.



Bus Driver (9/5/1996 - 12/17/1999)

Norwich City Schools, Norwich, New York United States
I drove the bus on a daily route and drove sport trips to sport events . Cleaned and maintained the bus on a daily basis.
Electronics Technician (03/11 - present)

Cal frac well services inc., Beebe, Arkansas United States.
Installed and repaired wiring and equipment for electrical systems.
Used power tools, hand tools and precision measuring instruments.
Examined, fixed and serviced diverse heavy machinery and equipment.
Guaranteed safety and cleanliness standards in electronics department.



Electrical apprentice (07/10 - 03/11)

Cieco Electric, maumelle, Arkansas United States
Installed conduit, wiring, and electrical equipment in commercial and industrial buildings.



Electrical apprentice (03/08 - 07/10)

Keeling Electric, Conway, Arkansas United States
Responsible for the wiring of residential and commercial buildings
Laborer (June 1997 - August 2001)

G&M Construction, Blackfoot, ID USA
Performed general laborer work such as placing concrete and installing formwork.
Cleaned tools and equipment after each work day.



Tire Technician & Sales (August 2001 - Present)

Jack's Tire & Oil Incorporated, Pocatello, ID USA
Overhauled, changed, fixed and adjusted tires.
Ensured the maintenance of facility.
Performed duties like changing lube and oil, and all other duties as assigned.
Designed, organized and managed advertising campaigns for clients and for the company.
Consulted with clients to know their expectations and worked under budget limitations.
Maintained and completed leads and sales processes in accordance with the company policy.
Fiber Splicer (10/2013 - Present)

Self Employed, Vero Beach, FL USA
Built & maintained Fiber-Optic telephone systems for Centurylink/Ericsson.



Field Service Technician (01/2012 - 10/2013)

DTT Surveillance, Los Angeles, CA USA
Installed & repaired surveillance systems (to include CCTV, door alarms, temperature sensors, Point Of Sale Integration & network access) in restaurants and retail locations.



Technician (06/2010 - 12/2011)

Southern Star Inc, North Little Rock, AR USA
Installed & repaired Dish Network satellite television systems in residential settings.



Technician (02/2010 - 07/2010)

Pennzoil Power Lube, Searcy, AR USA
Perform routine maintenance and repairs.



Investigator (07/2006 - 11/2009)

USIS, Falls Church, VA USA
Performed due-diligence investigations for persons seeking federal security clearance.



Technician/Assistant Manager (07/2002 - 06/2006)

Pennzoil Power Lube, Searcy, AR USA
Performed routine maintenance & repairs, performed various managerial tasks such as scheduling, customer service, inventory & bookkeeping.
Underground Storage Tank Tester (1993 - 1996)

Suretest of New England, Woonsocket , RI
Responsible for testing and repairing underground storage tanks, product lines, and monitoring leak detection equipment.



Truck Driver/Fabricator (1999 - 2002)

Bradford Steel, E. Freetown, MA
Responsible for the fabrication and delivery of steel beams and columns.



Foreman of all residential tank installations - ( 2002 - 2009)

Taraco Precision Testing, Johnston, RI
Installing commercial and residential underground and aboveground storage tanks.
Responsible for overseeing daily tank installation operations,deploying and overseeing crews for emergency cleanups of hazardous materials and assessing new storage tank related jobs.



Tank Installer (2009 - Present)

A. Barber Excavating , Coventry, RI
Installing home heating oil tanks and servicing of problem burners after install.



Installation Technician (2009 - 2012)

Craig Perry heating, Coventry, RI
Installation/ maintenance of A/C, oil-gas-propane fired boilers-furnaces-domestic hot water and oil tanks.



Propane yard operations (2011 - Present)

Ferrellgas, Tiverton, RI
Filling 33lb cylinders,loading and unloading of blue rhino trucks.
Moving and maintenance of class A trucks.
Responsible for getting drivers on the road on time.



Service Tech (2012 - Present)

Alliance heating, Somerset, MA
Service/maintenance Technician on oil,gas,propane fired burners and A/C
Installation of boilers,furnaces,oil tanks,A/C units
Skills
CATV Installation & Maitenance, Advanced CATV Installation, Over a year of experience years
Electrical, Journeyman, 5 years
Fabrication, Experienced, 15 years
Mechanic/Technician, Experienced, 20+ years
ASE Certified Automotive Technician, Brakes suspension and engine diagnosis, 12 years
Microsoft products, Word,excel,PowerPoint, 8 Years
Heavy machine operator, Skid steers, backhoe and front end loaders, 4 years
Fiber Optics, Installation and Repair, 1 year
Cables, Installation and Repair, 1 year
Boat mechanic, rebuilding of motors and drives / electrical components, 03/10/2009 years
Carpenter, framing /trim work/siding/flooring/drywall/electrical and plumbing, 7/01/85 years
Dewatering, setting deep wells or wellpoints and heavy equipment operator, 07/07/79 years
Installation, Installing wireless internet, 0-1 years
Customer Service, Customer Satisfaction, Quality Assurance, Professionalism and Great Communication., 3-5 years
People Skills, Work Well with Teams or Groups, Strong Written and Verbal skills, And Build Relationships of Trust, Respect and Productive Interactions, 10 years
Quick Learner, Able to Multi-Task and Focus on Details in Fast-Paced Environments, And Can Easily Adapt to New and Changing Environments , 10 years
Utility service tech, nuclear utility jobs including handling and rigging new fuel, 5 years
Fork truck driver, gas/electric operated forklifts, 5 years
Crane operator, floor operated cranes, 5 years
Underground utility locator, locating underground power lines, 4 years
Cable, internet, telephone installation, Profesional, 5-6 years
Roofing, siding, gutter installer, Entry level , 3-4 years
Thorough knowledge of maintenance and hardware, Plumbing, Electrical, and Home Repair, 4 years of experience years
precision, troubleshooting, 4 years
Critical thinking, alternative solutions, 4 years
Complex problem solving, development and evaluation, 4 years
Monitoring, Maintenance manager, 4 years
Plumbing, intermediate, 1.5 years
Electrical, intermediate, 1.5 years
Landscaping, advanced , 3 years
General building maintenance, advanced, 3 years
Welding, intermediate, 1 years
Small engine maintenance, intermediate, 10 years
Customer service technician, Installation and repair, 10 years
Customer service, Excellent communication skills, 20 years
Professional driver, Clean safe driving record, 25 years
Maintenance Mechanic, Aircraft Maintenance, 5 years
Construction Foreman, Steel Building Fabricator , 2 years
Customer Service, Attendant, 3 years
Irrigation Maintenance and Repair, Experienced, 6 Years
Heavy Equipment Operator, Experienced, 5 Years
Stucco and Masonry Applications, Experienced, 10 Years
Landscaping, Experienced, 6 Years
Welder, Expert, 20+ years
Computer literate, Basic MS Word, Excel, 20+ years
Installs and trouble calls, trouble calls, 6 years
Car assembling to quality assurance standards, time management and correct identification and assembly, 4 years
Motor repairs, time management, Problem identification and extensive mechanical knowledge, 4 years
Education
Springport High School, 1991

Springport, Michigan
General Industrial Arts, High School Diploma
High School Diploma
I.T.I. Silvano Fedi

Pistoia, Tuscany, Italy
Electronics and Telecommunications, (not accomplished)
I have attended this course for four years; I didn't get the certification, still I acquired good skills in this field that let me enter the professional world at once.
Wingate University, December 1997

Wingate, NC, USA
Education, Bachelors of Science in Elementary Education
Knoch high school, 1984

Saxonburg, Pennsylvania, USA
General studies, Degree
High School Diploma
Ma. Guadalupe, N/A

Cerano, Guanajuato, Mexico
only had six years of schooling
Lapasan de Oro Technological Institute, 2014

Cagayan de Oro City, Misamis Oriental, Philippines
Electrical, TESDA Vocational
Electrical Installation and Maintenance



MSU-Iligan Institute of Technology, 2009

Iligan City, Lanao del Norte, Philippines
Mechanical, Technology
Mechanical Engineering Technology
Plano Senior High, 2008

Plano, TX, USA
Broadcasting, Diploma
Majored in broadcasting.
Aviation High School, September 2007 - June 2012

Corona, New York , US
Aviation Maintenance Technology , High School
High School Diploma.
Airframe & Powerplant Certification.
Financial Literacy Diploma.
Accomplishments
Trained new employees
Recognized for excellence in installation
Secret Clearance
Management
Leadership
Performance under pressure
Problem solving
Won a 2nd place award statewide in a FBLA Microsoft Excel competition in High School placed over 2000 students from every school statewide, also I placed 3rd in state for Computer Help Desk.
upervised and trained a team of 10 employees.
upervised daily schedule and operations to improve performance quality and client service.
rovided instructions to avoid lost time and damages in machinery and production.
rovided quickly and accurate analysis of mechanical failures prescribing proper reparative actions.
Certificates and Highlights
Hired 1988 went through 6 weeks training in Chicago, IL to become Field Tech. Trained on installation and repair of: Computers from laptops to AS/400, Typewriters, copiers, all makes of printers small,mid-range and large. Was trained and worked on Banking System's, Registers(pos), Atms, Self Check Outs. Currently working on Cut Sheet and Continuous Printers.
A Hard working and determined individual.
Most experience as a laborer in general.
Owns the ability to adapt to changing situations.
Scheduled maintenance
Device testing and diagnostics
Critical thinking skills
Fast learner
Analytical
Willing to travel
Electrical Installation and maintenance NC II
BICSI Technician Certification
NEFI 160-hour oil heat pipefitter course
New England Tech 130-hour pipefitter II course.
Containment Solutions certified installer.
Sound Products certified tester.
Ameron composite pipe certified installer.
Hazwoper(40hr)- Hazardous waste operations & emergency response
Supplied Air
Emergency First Aid & CPR
Man Lift Operator
All-terrain forklift
Skid-Loader
Attended training school at the Wacker-Neuson manufacturing plant. Certified to repair all Wacker-Neuson equipment such as power trowels, compactors, generators, and pumps