Legal Resume
The legal profession requires strong verbal and analytical skills, and your descriptions of your expertise should display such. Detail your work experience, including any unpaid internships, as long as it pertains to the legal field. Legal resume samples of your successes should include how you benefited your client in financial terms.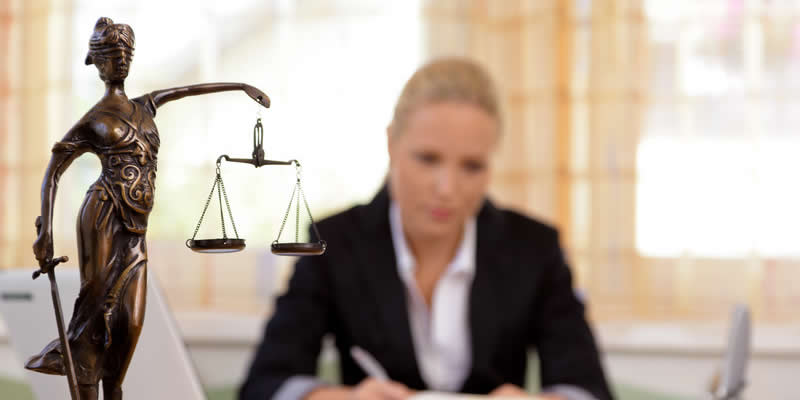 Legal career fields
Attorney and Lawyer
Court Reporting
Judge
Legal Assistant
Legal Secretary
Paralegal
Trial Consultant
Mediator
Legal resume Samples
Human Resources Resume sections
Objective
I seek a position which allows me to be a perceptive learner and one which further develops my knowledge in a field that I find of interest. I am confident that my organized, detail-oriented disposition paired with my strong work ethic can be an asset to your organization.
Acquire an internship at a reputed firm to gain practical exposure in procedural law so as to enhance my analytical, legal and research skills.
To secure a job in progressive organization that help me to make my career in this field with my good analytical and research skills in order to make more profit for organization.
Seeking a position that will utilize my experience. Organized and detail oriented team player who is noted for efficiency, organization, accuracy and reliability.
My objective is to a use my education and skills to deliver completed cases for proper litigation.
Hard working employee looking for a long term career opportunity with a stable and professional company.

Fast learning and willing to take a shot a new career opportunities.
Experience
Title Processor (10/01/12 - 09/20/13)

Law Office Of Camella L. Manion, P.A., Jupiter, Florida USA
Created and prepared new files for closing
Ordered Title, Estoppels, Surveys for files.
Arranged different documents such as contracts, purchase agreements and deeds.
Verified and authenticated documents being signed.
Completed all pre/post-closing on files.
Worked directly with Mortgage Brokers, Attorneys, and Realtors.
Created and maintained new filing systems.
Tracked and maintained office assets, managed expense reports, and ordered supplies.
Greeted and directed professional visits.



Legal Assistant (08/2005 - 08/2009)

Law Office of Camella L. Manion, P.A., Jupiter, FL USA
Answered customer queries in person, by telephone and via e-mail messages.
3 years receptionist/multi-line phone experience.
Distributed mail and internal correspondence.
Created and maintained new filing systems.
Organized Director's calendars, travel arrangements, meetings, and events;
Greeted and directed professional visits.
Courier to area Courthouses for Recording of legal documents
Legal Secretary / Paralegal (Estate Planning, Probate, Estate & Trust Administration) (2002 - Present)

Kirk & Simas, A Professional Law Corporation, Santa Maria, CA
Senior assistant to Managing Partners and Associate Attorneys in Estate Planning, Estate and Trust Administrations, Probate, including preparation of all Estate Planning forms, correspondence and pleadings relating to Probate Administration and Trust Administration matters.
Prepare and maintain all case files in both paper and electronic versions, calendaring all court deadlines and reminders, appointments and tasks requiring follow-up.
Filing documents with court, in person, via facsimile or by utilizing an attorney legal service. Typing and formatting pleadings, correspondence, settlement agreements, releases, contracts, declarations and deeds.
Answering all incoming telephone calls for up to five attorneys, taking detailed messages and screening new clients.



Records Clerk / Administrative Assistant (August 1999 - December 2001)

Griswold, LaSalle, Cobb, Dowd & Gin, L.P., Hanford, CA
General office administration position which included duties such as phone coverage, filing, appoint and activity scheduling and general office duties.
Other duties included updating attorney's daily dockets, accounting, preparation of deposit, file documents with court as well as in house filing, inventory, out of office errands, assisted with billing and entering attorney time to billing program and personal assistant to managing partner.
June 2001 - December 2001 - Performed basic secretarial work; scheduled appointments and drafted documents.
Legal Assistant (2003 - Present)

WESTRUP KLICK, LLP, Long Beach, California United States
I maintain client records, including scanning pleading and discovery documents and saving them to our document management system (Time Matters), I draft correspondence and memos, prepare mail and FedEx, make appointments, and prepare legal documents for the management team. I have prepared templates for responses to all discovery requests, redacted and bate stamped documents before serving, maintain and entered deposition transcripts into Summation Blaze LG. I use Adobe Acrobat on a daily basis. Guaranteed that trials were directed in accordance with existing regulation, including decisions such as how evidence had to be submitted. I created and prepared appendixes for Appeal filings. I have had to contact and converse with Court staff over hundreds of times over my approximately 10 years working as a Legal Assistant and I am very comfortable speaking to them.
Deputy Clerk (02/03/2010 - Still employed)

Onslow County Superior Court, Jacksonville, NC
Desk worked in District Criminal Court: Traffic tickets, calendar generation, attorney entries, public info, courtroom 1 & courtroom 2 clerk, subpoena, and cashier.
Superior Criminal Courtroom Clerk: Responsible for processing judgments given in court via shorthand, longhand, court minutes and court forms. Issued orders for arrest per the Judge or Probation Officers. Handled inquiries from the public on various matters. Handled all probation paperwork from start to finish. Trained one employee on the basics of files and probation violations. Administered oaths in the office and courtroom. Verified and authenticated documents being signed.
Legal Assistant (Date from: 11/2012 - Date to: 07/2013)

Blankenship Harrelson, LLP, Hoover, Alabama US
Researched legal issues regarding general consumer law.
Researched laws regarding the FDCPA.
Supported the rights of people impacted by unfair debt collection procedures.
Oversaw regular follow up with clients regarding their case or matter.
Drafted legal letters.
Maintained client records using Abacus, drafted messages, made appointments and prepared certain types of legal documents.



Owner (Date from: 02/2003 - Date to: current)

Imaginations Photography and Video Productions, inc, Birmingham, AL US
Professional photographer. Have owned and operated two portrait studios. I currently am in business, but have downsized and accept very limited to no assignments.



School bus driver (Date from: 1996 - Date to: current)

Briarwood Christian School, Birmingham, AL US
Drive a shuttle from school campus on Acton Rd. to campus on Hwy. 119.
Drive athletic trips in afternoons and occasional weekends.
Drive for church events and youth groups.
Work closely with Director of Transportation as a support assistant.



Director of Transportation / Driver (Date from: 2002 - Date to: 2006)

Briarwood Christian School, Birmingham, AL US
Oversaw day to day operations of scheduling buses for various field trips and athletic trips.
Scheduled drivers.
Maintained payroll logs for Accounts Receivable.
Maintained mileage logs from all trips.
Trained new drivers for CDL testing.
Communicated with coaches and church leaders regarding transportation needs for their group.
Communicated with diesel mechanic shops regarding maintenance and breakdowns and oversaw that buses were mechanically maintained. Determined when and if buses needed certain repairs.
Oversaw and researched prior and during the process of ordering new school buses.
Legal Aid (03/01/2012 - Present)

Compex Legal Services, San Antonio, TX Bexar
Notified opposing counsels of their out of waiver period.
Place order for medical/billing/film records for clients across the country.
Word and reword scopes and subpoenas to ensure they are not rejected.
Speak with numerous facilities across the country to obtain their guidelines of subpoena and authorization requests for records.
Ensure that authorizations were filled out correctly to obtain records.
Prepare opposing council letters; ex: notice to take deposition, notice of 30 day waiver period.
Prepare subpoenas for the Pennsylvania and District of Columbia.
Send subpoenas to court for stamp of approval and seal.
Maintain client profiles to meet the needs of all clients such as: Law Offices of Harold Toscano (all offices)
Work closely with our out of state office to obtain records.
Transfer and update records for clients while keeping detailed spreadsheets of numbers.
Answer phone calls regarding our services, records, and update clients of their record status.
Send detailed confirmations to our clients regarding their order.



Intern Probation Officer (May 2011 - July 2011)

Bexar County Adult Probation, San Antonio, TX Bexar
Interview and advise probationers.
Organize records.
Help assign probationers to required classes.



Executive Administrative Assistant (July 2011 - Feb 2012)

Royal Management, Boerne, TX Kendall
Run reports to calculate slow files(debt), and progress of 51 loans companies throughout the country.
Meet all needs of the Vice President such as responding to emails, and phone calls.
Customer Service calls regarding our loan store.
Accounts payable and receivable.
Skills
MS Office, Word, Excel, Outlook, 5+ years years
Legal document preparation, Legal Solutions, as well as local forms for Los Angeles Superior Court, Orange County Superior Court and Federal Districts of California, Approx 10 years years
Computer Savvy, Setting up new computers and loading programs. Diagnosing and cleaning infected computers, 6+ years years
Good Analytical skills, 6 years
Fast learner, 8 years
Microsoft Office, Intermittent, 9 years
Efficient in Microsoft Office, Word, Excel, Powerpoint, Outlook, Publisher, 10+ years utilizing program in a work environment. years
Efficient using Quick Books and other budget programs, Quick books / Accounts payable/receivable. Budget monitoring. , 3+ years utilizing Quick Books in a work environment years
Social Media Advertising, In my current and previous positions, I was solely responsible for creating and maintaining a Facebook and Twitter account for the company. Utilizing for advertisement purposes, I am very efficient in using social media for targeting marketing and obtaining customer feedback., 3+ years utilizing social media in a work environment years
Education
Ovey Comeaux High School, 2007

Lafayette, LA, US
High School, Diploma
Graduated with TOPS taking honors classes
Family Tree Private School, 2006

Loxahatchee, FL, USA
General, HS Diploma
High School Diploma
Palm Beach State College, 2017

Palm Beach Gardens , Florida, USA
Business , BA Business Management
Bachelor's degree in Business Administration
Coastal Carolina Community College, 2003

Jacksonville, NC,
General Studies, CNA II
Psychology, Sociology, English I, EMT-B, CNA I & II



Miller-Motte College, 2015

Wilmington , NC
Paralegal, In Progress
Courses completed: Accounting Principles I, Civil Litigation, Contract Law, Intro to Computers, Intro to Legal Systems, Real Estate Law
Bellflower High School, 2000

Bellfower, California, USA
GED, Diploma
I graduated with a C+ average. I participated in several sports, including wrestling and volleyball. I took part in and participated in starting clubs such as Bible club and beach club.



Cerritos College

Norwalk, California, USA
GED, Paralegal
While attending Cerritos College I studied several subjects including Philosophy, Astronomy, Zoology, and Paralegal programs.
Medgar Evers College, 2014

Brooklyn, NY, United States
Public Administration, BA
Associate of Arts in Early Childhood Education
University of Texas at San Antonio, 2011

San Antonio, TX, Bexar
Criminal Justice Legal Issues and Adjudication, Criminal Justice
Bachelor of Arts in Criminal Justice
Northwest Indian College, 2009

Lummi, WA, U.S.A.
Chemical Dependency, AA
Associates in Chemical Dependency



Kaplan University , 2009-2010

Florida, Florida, U.S.A.
Legal, N/A
I completed one (1) year at Kaplan University in the legal field.
It is my intention to continue my education at a later date in the legal field.
Volyn National University, 2011

Lutsk, Volyn region, Ukraine
Legal Studies, Master
Master of Science in Legal Studies



Volyn National University, 2009

Lutsk, Volyn Region, Ukraine
Romance-Germanic Philology, Master.
Master of Science in English Language and Literature.
Master of Science in German Language.
Translator.
Accomplishments
Attorney and Lawyer.
Was the captain of lacrosse team.
MVP of high School lacrosse team.
Won wrestling conference championship.
First year wrestling record of 11-0.
Inducted into the Psi Chi International Honor Society in 2012.
Academically honored by earning a place of the dean's list.
Participated in aiding counseling and guidance to a group of troubled juveniles.
Managed a private law practice for 6 years, with 3 associates, achieving every year professional objectives.
Lead Consultant for Alas del Fin del Mundo in the operational management, purchase, importing, contracts and operative legal manuals for the entire fleet.
Achieved good agreements for several clients physically and psychologically hurt in automotive accidents.
Achieved a first degree murder condemnation and a 30-year prison verdict in a mistreatment case.
Certifications and Awards
Arizona Notary Public while employed with Goldman & Goldman, P.C
Wilderness First Responder Certification
Swift Water Rescue Certification
Master Naturalist
Wilderness First Responder (Wilderness Medicine Training)
Coastal Kayak Instructor
Wilderness First Responder Certification
Swift Water Rescue Certification
Master Naturalist
Wilderness First Responder (Wilderness Medicine Training)
Coastal Kayak Instructor
CSIR Research fellowship for Ph.D program.
Recipient of fourth rank and two gold medals in M.Sc degree course
Sales and Marketing
Sales associate of Journeys
Reached record sales