Human Resources Resume
Your HR resume should display polished communication skills and detail your proficiency with common HRIS software. To show companies the value that you offer them, explain how you have helped employers attract and retain top talent in the past. Specific anecdotes of your successful negotiations can illustrate your HR skills.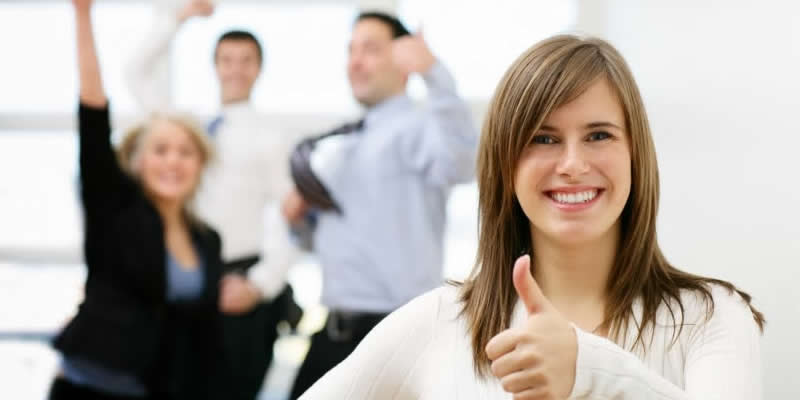 Human Resources career fields
Compensation and Benefits
HR Coordinator
HR Generalist
Organizational Development
Recruiting and Employment
Training and Development
Human Resources resume Samples
Human Resources Resume sections
Objective
Highly motivated, enthusiastic and customer focused professional seeking a position that will offer a new opportunity to utilize my past work experience in Human Resources as well as my excellent customer service skills.
To apply my education, skills and experience to support the goals and mission of my company, providing leadership in human resources, while continuing to develop as a human resource professional.
Seeking a position as the Human Resources Generalist where I can utilize my passion for IKEA and my people skills to help reach the company's recruitment and retention skills in order to build the business.
Applying for an entry level position where I can positively contribute to accelerate the rhythm in which the things are currently performed. Very effective and diligent. Continually maintains a positive attitude while interacting with demanding clients. Serves primary point of contact for both in house and external phone and website queries.
I am hoping to find a position an entry level human resource position.
To work in Human Resources and be able to communicate and help people within a business is my goal.
Applying for an entry-level job position to contribute efficiently to the work environment. Will learn quickly, and work diligently with a friendly personality.
My objective is to gain professional work experience in the human resource field. I hope to apply learned techniques and applications in a real work atmosphere. I hope to become and expert in this field and am looking forward to the best training and working experience available to me.
Seeking a Human Resources Management position where my education will allow me to make an immediate contribution as an integral part of a progressive company and also a position in which I can gain experience in the field.
Obtain a position at J.P Morgan Chase & Company where I can maximize my customer service skills, quality assurance, program development, and training experience.
Experience
Customer Service Representative (June 2016 - Present)

Afni, Tucson, AZ US
Dealt with client problems and complaints keeping cordial and helpful.
Assisted customers by phone to detect technical problems.
Explained clients the terms of warranties.
Anticipated customers' needs and recommended products.



Bartender (2008 - 2013)

Buffalo Wild Wings, Sierra Vista, AZ US
Bartending: Utilize extensive knowledge of mixed beverages, specialty liquors and craft beers to serve customers and support waitstaff.
Inventory Management: Estimate product demand according to seasonal trends and popularity. Maintain appropriate inventory to avoid overage or depleted stock. Prepare orders for multiple vendors' delivery schedules.
Efficiency: Mix, pour and serve drinks for bar clientele as well as restaurant waitstaff. Serve meal options and answer customer questions about the drink and food menus. Lead of two shift bartenders for 80 capacity bar and 150 capacity restaurant with one runner.
Engaged with bar customers and provided outstanding service to increase customer loyalty. Repeat customers (regulars) increased by 20% over first six months.
Created Summer block party event series. Researched and booked musicians; arranged stage and sound rentals; applied for permits. Average attendance of 200 per event.
Contracted with specialty liquor and craft beer vendors to expand top-shelf options. Total of three new vendors, four new craft beers rotating in monthly, and locally unique organic liquor selections.
Human Resource Department Head (09/20/1999 - 01/19/2016)

Mills Fleet Farm, Blaine, MN
Communicated on a regular basis with management to implement effective work policies.
Supervised employee relations.
Oversee administration at store level of employee benefits, such as health insurance and retirement plans, ensuring proper paperwork was completed within company or federal time frames.
Communicated regularly with employees to ensure everything went smoothly.
Ensured proper compensation and work safety.
Managed the payroll processing.
Recruited and trained personnel.
Kept up to date employee records.
Previous administrative support experience as follows:
Reviewed and approved invoices and forwarded to corporate accounts payable for payment.
3 years receptionist/multi-line phone experience.
Distributed mail and internal correspondence.
Created and maintained new filing systems.
Tracked and maintained office assets and ordered supplies.
Answered customer queries in person, by telephone and via e-mail messages.
H.R. Executive (01/12/2010 - 20/02/2014)

20 Microns LTD, Vadodara, Gujarat, India
Developed and implemented training programs and procedures for the different departments of the company.
Evaluated the company environment and suggested changes to meliorate efficiency, productivity and employee positive attitude.
Senior Human Resources Generalist (01122009 - 01282014)

InDyne, Reston, VA United States
Responsible for performing a variety of Human Resources activities supporting the Corporate function, (includes ISS, AWL, and ISOSS) as well as providing guidance and oversight to the InDyne site locations.
HR Generalist



HR Consultant (July 1979 - November 2013)

Gulf States Toyota, Houston, Texas
Conduct internal investigations and advise on the corrective action strategies to resolve workplace allegations such as theft, harassment, discrimination and retaliation. Coaching and advising management on HR issues related to staffing, including hands-on experience with recruiting, on-boarding and new hire orientation. HR administration, leaves of absences, organizational development, compensation and employee relations.
Very enthusiastic and passionate when dealing with employee conflicts, to encourage process awareness, and increase performance/accountability.
Eager to assist with employee benefits and payroll question.
City Clerk/Treasurer (June 2004 - Present)

City of Columbiana, Columbiana, AL USA
Managed payroll processing for 84 employees.
Managed employee benefits, including health insurance, optional employee coverage and retirement plans.
Managed employee hiring, legal compliance and records management.
Provided advice and leadership to Mayor on human resource topics and potential actions.
Communicated on a regular basis with management to implement and create effective work policies.
Communicated with employees and department heads regarding payroll and benefits and answered employment related questions.
Compiled reports as needed for Mayor and Council and for regulatory compliance.
Recognized and relied upon as the subject matter expert on human resource matters and served in that capacity as part of the management team.
HR Generalist (6/2011 - 1/23/2013)

Kichler Lighting, Independence, Ohio USA
Interviewed and hired new personnel.
Managed overall employee hiring, evaluation and labor relations.
Trained or planned every year training for the different departments.
Supervised employee relations.
Managed the payroll processing.



HR Generalist (3/2010 - 6/2011)

DNC- Cleveland Indians, Cleveland, Ohio USA
Interviewed and hired new personnel.
Managed overall employee hiring, evaluation and labor relations.
Trained or planned every year training for the different departments.
Supervised employee relations.
Managed the payroll processing.
Human Resources Generalist (09/2008 - Present)

Remedi SeniorCare, Baltimore, MD USA
Trained or planned every year training for the different departments.
Supervised employee relations.
Kept up to date employee records.
Interviewed and hired new personnel.
Managed overall employee hiring, evaluation and labor relations.
Planned human resource requirements in collaboration with managers and directors of the different departments and conducted recruitment interviews.
Solved employee complaints related to work environment, disciplinary actions, in compliance with company procedures and applicable legal requirements.



Human Resources Assistant (09/2004 - 09/2008)

Royal Farms, Baltimore, MD USA
Maintained HR and Payroll software
Responsible for completing all unemployment forms and hearings, including attending appeal hearings
Created Reports using Crystal Reporting software
Skills
Typing Speed, 50-55 WPM, 12 years
Phone, Professional phone etiquette, Multi-line phone proficiency, 12 years
Communication, Excellent oral and verbal communication, 12 years
Customer Service, Excellent Communication and interpersonal skills, Customer service oriented,, 12 years
Office knowledge, Articulate and well-spoken, excellent planner and coordinator, Flexible, Works well under pressure, social media knowledge, pleasant demeanor, HIPPA compliance, Filing and data archiving, Critical thinker, Microsoft Office Certified, Appointment setting, and Advance clerical knowledge, 12 years
Youth Development, Expert, 5 years
Curriculum Development, Expert , 4 years
Leadership Development, expert, 5 years
Interpersonal communication, Intermediate , 4 years
Public speaking, Beginner, 1 years
Leadership skills, Beginner , 2 years
Customer services skills, Intermediate , 4 years
Administrative, Collections, 10 years experienced years
Customer Service Representative, Collections, 15 years experienced years
Computer Literacy, Excel, Power Point, Spreadsheet, Internet, 15 years experienced years
1.Planning, 3 years, 3 years
2. Organising, 4 years, 4 years
3. Team Building, 2 years, 2 years
Microsoft Word, Excellent, 10 Years
Education
Cochise College, 2015

Sierra Vista, AZ, US
General Studies, Associates
Associates in General Studies with a concentration on health care
Roger Williams University, 2015

Newport, Rhode Island, USA
Paralegal Studies, Associate's of Science
Associates of Science degree in Paralegal Studies
University of Wisconsin, 2013

River Falls, WI
History, Bachelor of Arts
Emphasis in Art History
Dr. José N. Gándara, High School, 1994

Aibonito, Puerto Rico
N/A, High School
National University, 2013

Fresno, California, USA
Master in Public Administration, Human Resource Management
MPA-HRM



Polytechnic University of the Philippines, 1985

Manila, Manila, Philippines
Bachelor of Science in Business Administration, Accounting
BSBA-Accounting
Anoka Technical College, 2002

Anoka, MN
General, GED
Achieved GED



Champlin Park High School, 1995

Champlin, MN
High School Diploma
Generals
Ramstein High School, 2011

Ramstein AFB, Rheinland-Pflaz, Germany
Business, High School Diploma
Earned Highschool Diploma
Marycrest International University, 1994

Davenport , Iowa, United States
Elementary Education, Bachelor of Arts
Bachelor of Arts in Elementary Education and Early Childhood Education
Southern Illinois University-Carbondale, 2012

Carbondale, Illinois, United states
Workforce education and development, Bachelor
Bachelor's of Education in Adult Learning and Workforce Education
University of North Alabama, 2009

Florence, AL, USA
Human Resources, Certificate
Certificate program in Human Resource Management
Accomplishments
Trained all employees, who ranged from zero experience to highly trained service staff, in company policies, and work standards.
Successfully resolved at least 10 customer issues per month.
Life Scholarship.
Spanish Honors.
Introduced the first passive Open Enrollment process in Maxicare.
Transitioned the sales program into full compliance.
Played an instrumental role in increasing customer satisfaction ratings index within first year as Customer Service Executive.
Ranked among the top 2 Customer Service adviser in ADCB for retail banking.
Certifications and Awards
Recipient of the Alaska Spirit Award - HR Division, December 2007 and December 2010
Employee Recognition Award - October 2008
Veit Nam service medal, good conduct medal, exploratory medal, distinguished service medal.
Rotary, Rotarian of the year 2005, 2006, Paul Harris Award 2007, President's Award 2011 Certificate of Appreciation 2011.
Dean's List, Harrah's Scholarship, and New Ventures Certificate.
Parent volunteer at Miriam De soyza, Phipps PCDC Programs, Norc at Phipps.
Sexual Harassment/Assault Response and Prevention (SHARP) Training
Anti terrorism Training.
Army Substance Abuse Training.
Army Suicide Prevention Training.
Combatting Trafficking in Persons (CTIP) Training.
Information Assurance (IA) Training.
Professional in Human Resources (SHRM), 2013
Master Municipal Clerk (IIMC), 2011
Certified Municipal Clerk (CMC), 2006
Certified Court Clerk/Magistrate (AOC), 2006
CPR trained and certified
Critical Incident Stress Management: Group Crisis Intervention
Certificate of completion in Assessing and Teaching Nurturing Skills to Parents and Children
Got Hard Work MCCian of the year 2012
Got First Prize in Logo Designing
Got Best Secretary of the Year 2013
Got First Prize in Galarompics
Appreciated as Best Drumer in hall meet
Worked As Entertainment Secretary in Hall
Worked As Adjudicator in the Event of games fury