Business Resume
Careers in business range from administrative to executive roles. However, certain responsibilities, including report making, sales planning and team coordination, are common to most business positions. Company CEOs, the highest-level business professionals, tend to be chosen from the most ambitious, successful individuals with strong track records in leadership.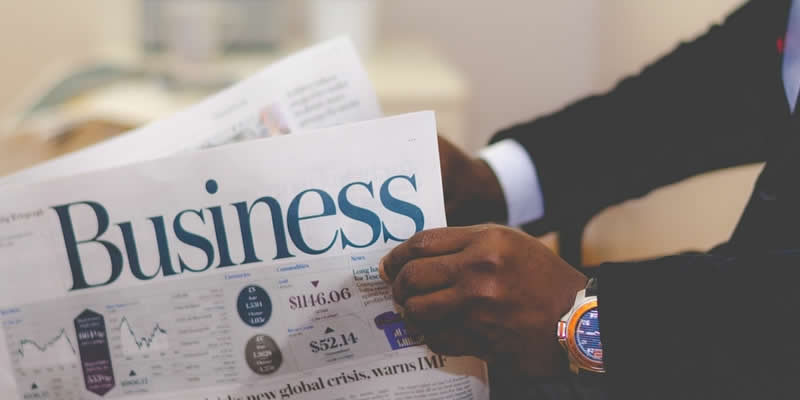 Business career fields
Accounting and Finance
Advertising, Marketing and PR
Banking and Financial Services
Business Analyst
Business Administration
Consulting
Customer Service
Human Resources
Insurance
Management
Marketing, Communications and PR
Online Business
Purchasing and Procurement
Real Estate and Property Management
Retail
Sales
Small Business and Entrepreneurship
Wholesale
Business resume Samples
Business Resume sections
Objective
I would like to continue to develop my skills and knowledge within Offline Support and CenturyLink.
To obtain a position of responsibilities that utilizes my skills and experience and to work in an environment where I can enrich my knowledge by continuous learning.
An employment opportunity and advancement within Mitchell1.
I am looking for an organization that lends me a supportive and operative learning environment with ample chances to contribute and diversify my knowledge and skills, challenges me intellectually and offers me a good potential for future growth.
Seeking a collections analyst position with an organization where I can utilize my relationship building skills and collection experience to increase profitability.
I am currently looking for a full time position in an environment that offers a greater challenge, increased benefits for my family, and the opportunity to help the company advance efficiently and productively.
Experience
Apprentice/Mortician (2012 - Present)
Domico Funeral Home, Fairmont, West Virginia USA
Work with licensed mortician to assist in preparation room, prepare and organize funeral visitations, general maintenance
Laborer (2006 - 2012)
Domico Funeral Home, Fairmont, West Virginia USA
Painting, Maintenance, Housekeeping, Office Work, Car Care
2D Animator (October 2008 - March 2010)
Iccat, Hyderabad, Andhra Pradesh India
Worker as a 2d Animator.
Department Manager (4/10/1994 - 1/20/1998)
Kmart, Huntsville, AL USA
Responsible for multiple aspects of retail service including inventory assessment, price adjustments, layout designs and scheduling of department employees. I also was responsible for cashiering and customer service.
Airport Customer Service Agent (March 7,2005 - Present)

Delta Air Lines, Phoenix, AZ United States
Serve in management and specialty capacities, including Agent In Charge, Ground Security Coordinator, Training Mentor, Station Auditor, and Environmental Coordinator
Provide excellent customer service, while ensuring proper corporate and governmental policies and documentation
Manage training of new hires and mentoring of existing staff on ticketing code, boarding and deplaning strategies along with the requirements, and assisting in complicated and VIP ticketing issues and maintain records of successful completion
Successfully navigate multiple airline computer systems to fulfill partner agreements
Coordinate with management developing programs and training initiatives to improve operations



Customer Service Manager (July 4,2003 - February 25,2005)

Wal-Mart, Tucson, AZ United States
Led customer service operations for the store
Identified and resolved issues successfully by managing complaint resolutions
Managed cashier and people greeter break and lunch schedules to maintain store operations
Conducted annual reviews of cashiers and ensured daily accuracy of cashier accounts
Trained new hires



Customer Service Associate (October 31,1999 - May 14,2003)

K-Mart, Tucson, AZ United States
Successfully oversaw multiple departments and ensured continuous operation by maintaining proper stock and a clean store
Operational Manager (June 2011 - Present)

Weaver Farms, Crandall, Georgia
Oversight of animal production



Managing Partner (July 2012 - Present)

Weaver Rentals, Eton , Georgia
Administration of all paperwork and accounting, general maintenance, collections, and all other duties associated with the operation of rental properties.



Floorman (September 2012 - March 2013)

Southern Compounders, Chatsworth, Georgia
Assisted in all aspects from production and maintenance to sales in this start up glue manufacturer until it was acquired by Wisdom Adhesive.



Warehouse Associate (August 2006 - August 2008)

Baldridge Lumber & Supply, Dalton , Georgia
Tasked with maintaining inventory and assisting customers with locating and loading products.



Part-time Sales Associate (Jun 2008 - Present)

United RV, Chatsworth , Georgia
Placing advertisements in online and print publications.
Skills
Marketing and Sales, Pricing, Advertising and finalizing the sale of products, 5 years
General Bookkeeping, Basic Accounting, 1.5 years
Management of Personal, Organization and Oversight, 5 years
Microsoft Office - Word, PowerPoint and Excel, Proficient , 7 years years
Windows and Mac Operating Systems, Proficient , 10 years years
Trained on using SAP modules including Materials Management, Logistics Information System, Production Planning, and Financial Accounting, Advanced beginner, 1.5 years
Programming languages including but not limited to; C, C++, and Assembly , Proficient, 3 years
Proficient with Common Structure Approach to software development, Competent, 1.5 years
AS 400 system, Advanced beginner, .5 years
M-Pathways-Student Module, Proficient, 1.5 years
Microsoft office, Expert, 16 years
Computer Skills, Microsoft Word, Excel, PowerPoint, Video Editing, Around 5 years years
Sales, Product, 3 years years
Management, Administration, 3 years years
Multitasking, customer service skills, communication skills, gives and receives structure, independent, leadership, supervisory skills, 3 years
Education
Chesapeake High School , 2009

Chesapeake, OH, United States
High School Diploma, High School Diploma
Nobel's American Society of High School Scholars, Beta Club, National Honors
Society, Drum Major, United States Honors Band, Student Council, State Honors Band, Speech/Debate Team



University of South Florida , 2011

Tampa, FL, United States
Business Administration, Business Administration
Kappa Kappa Psi, National Collegiate Honors Council, The National Society of Collegiate Scholars, Alpha Phi, Phi Theta Kappa, Phi Sigma Theta, USF Marching Band, USF Orchestra,
Debate Team
Florida Atlantic University , 2012

Boca Raton, FL, US
Business, Bachelor of Business Management
Bachelor of Business Management, graduated Cum Laude
Minor in Healthcare Administration
California State University at Los Angeles , 1985

Los Angeles, California, United States
Vocational Rehabilitation Counseling, MS
Provided counseling and personal adjustments to industrially injured workers.
Keystone College, 2013

La Plume, Pennsylvania,
Business Administration, Associates
Associates of Business Administration
University of Central Oklahoma , 2015

Edmond , Oklahoma, United States
Business Administration, B.S. Organizational Leadership
Courses in Market Research, Sales, Consumer Behavior, Psychology, Physics, Biology, Statistics, Math.
Cardiff University , 2012

Cardiff City, Wales, United Kingdom
Strategic Marketing and Management, MBA
Master of Business Administration with a specialization in Strategic Marketing and Management.



Covenant University, 2009

Ota, Ogun, Nigeria
Biochemistry, Bsc.
Master of Science in Biochemistry.
Iowa Western Community College , Spring 2011

Council Bluffs, IA, USA
Business Administration, Associates Degree in Arts
My Associates degree was geared towards business with the emphasis of transferring the credits to a University



Bellevue University , Spring 2014

Bellevue, NE, USA
Business Analyst, Bachelor's Degree in Business Analysis & Management
I am currently 13 elective credits shy of having completed the Bachelor's Degree. I need to take a few exams to test out of the electives, which I plan to complete within the next few months.
Tompkins Cortland Community College , 2011

Dryden, NY, United States
Business Management, Associates
Associates in Business Management



Saint Leo University , 2015

Saint Leo, FL, United States
Business Administration, Bachelors of Science
Bachelors of Science in Business Administration
Accomplishments
Improved consumer satisfaction through well organized marketing research.
Achieved promotion opportunities hence building brand image and increased recognition activities
At Long & Foster Companies I increased department profit within my first year of employment by acquiring new vendors, promoting services and building relationships with clients.
Served a two year mission for The Church of Jesus Christ of Latter-Day Saints.
Achieved promotion opportunities with both ADT and Citibank in a very short time.
All State Pitcher 4 years in High School 2002-2005
Member of Missouri State Baseball Team
Team Captain-Missouri State baseball team 2008
All Missouri Valley Conference Pitcher- 2008
Drafted by the St. Louis Cardinals 2008
Registered a company Group Little, an online setup, that is being positioned to be the head of industry, and possibly becoming an authority in the sector.
Senior Class Representative Fall 2008- Spring 2009
National Pan- Hellenic Council President Fall 2008-Spring 2009
Head Residential Assistant Fall 2007- Spring 2009
President's Honor List Fall 2007-Spring 2008
Small Business Specialist May 2013
Started own baking business, "For the Love of Cakes".
Wrote a State of the Union Address Speech, which was chosen by Bernie Sanders to be put in the Congressional Records.
Selected student representative to the Downtown Development Authority of Grand Rapids, MI.
Achieved promotion opportunities publishing.
Detected important errors saving more than ,000 annually to the company.
Improved customer service satisfaction opening new lines of communication through the website and compensating staff efforts to meet client needs.
Ameliorated the exactitude of budget forecasts.
Positioned the company in the head of the industry, becoming an authority in the sector.
Improved customer service satisfaction opening new lines of communication through the website and compensating staff efforts to meet client needs.
Modified and improved the food ordering and storage systems, saving by 15% in food costs.
1st Place Winner of Ebony Fashion Next Project in efforts to raise money for Cancer Research.
Engaged students using innovative instructional methods to help students to develop self-esteem and confidence (Bridge Club)
Designed and implemented multiple global operating best practices and processes that enabled the company to perform efficiently.
Volunteered at local food shelter that feeds over 200 people in the North Lawndale Community.
Increased customer satisfaction by 25% by working with salon team on providing excellent customer experience.
Improved customer service satisfaction opening new lines of communication through the website and compensating staff efforts to meet client needs.
Organized Two-Day Youth Development Workshop at Naushahro Feroze in 2012.
Nation Honors Society Member.
C4 Advisory Committee Member.
Honor Roll.
Youth Leadership Programs.
Passed Ap Tests.
Current President of CSM Anime Club, was previously the treasurer.
Attended a Culinary Arts program during high school during.
Awards
Management Award for supervision of merchandising team at Macy's.
Band Director's Award (2007), Activity Honor Award (2011)
While working at The Home Depot I have received 7 Homer awards and the customer service all-star award. While working at the Theisen's i received the awesome customer service award.
Ministry of Higher Education Scholarship, Dean's List for three semesters.
ROP Webdesign 2009-2010
ROP Accounting 2011
Student of the month @ Ocean shores High School.
Early high school graduate @ Carlsbad Village Academy.
Academic scholarship for Highest Academic Excellence in the Class, 2009
Academic scholarship for Excellent Academic and Personal Performance, 2012
Member of National Society of High School Scholars, 2012
Member of National Honor Societies of Alpha Lambda Delta and Phi Eta Sigma, 2013
Award of Excellence from my High School for being a good student academically as well morally.