Accounting Resume
Technical skills form the core of the accounting profession, so these skills should be the basis of resumes for such jobs (see above accounting resume sections and samples). Beyond including a relevant degree, you should detail any experience that helps qualify you for the position. Communication skills, which are highly prized throughout business, are also worth expressing in order to stand out.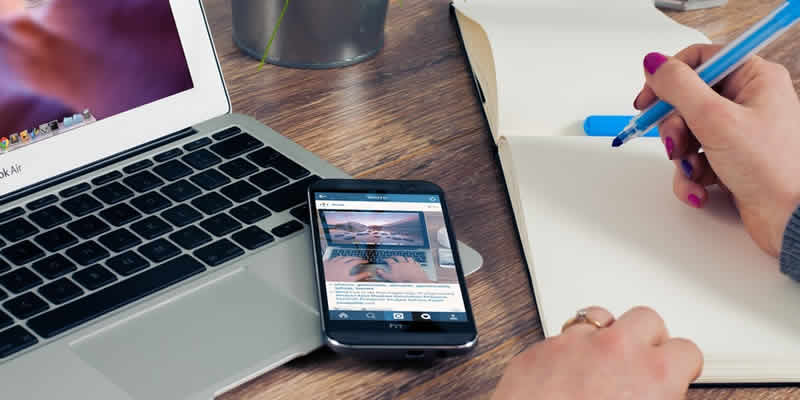 Accounting career fields
Account Management
Brand Management
Communications
Copywriting and Editing
Event Planning and Coordination
Graphic Design
Management
Market Research
Marketing
Media Planning
Online Marketing and Social Media
Product Management
Product Marketing
Public Relations
Traffic and Production Management
Accounting resume Samples
Accounting Resume sections
Objective
Financial accountant specializing in financial planning, reporting and analysis in both private and public sector.

Accounting professional with 25+ year extensive experience doing full financial statement, audits, reviews, full disclosure compilations and government audits.
To find a position that will allow me to grow and develop as an accountant while using the skills I have learned to benefit the accounting department at a new company.
Enthusiastic and well-organized with solid background in data entry, schedule management Hard-working, multi-tasking efficient with outstanding telephone, scheduling and documentation skills. Who continually maintains a positive attitude while interacting with demanding clients. Serves as the primary point of contact for customers/members.
I seek to aide and benefit the corporation in order to accomplish the mission fast and efficiently possible.
To secure a position where I can utilize my knowledge and experiences through challenging responsibilities, which will provide professional growth.
To obtain an accounting position where I will be able to contribute my skill, knowledge and experience to a company that will give me an opportunity to develop my career.
To work in a progressive organization which provides me an opportunity to develop my skills and to be a part of a team that works towards the growth of the organization and thereby gain satisfaction in all aspects.
I am Looking for the opportunity to use my very knowledgeable Accounting experience of 30 years in the business Industry and to further by job growth. I have a multitude of overall business operations skills, excellent customer and employee relations. I work very effectively in getting any job done at the very highest level of competence and work very well with others. I have excellent communication and people skills and would be a great asset to your company.
To challenge myself in globe organization, continuously development skills needed to be a competent and professional accountant by completing CFA and CPA study. Create extra value for potential employers.
To obtain a challenging position in a company,where invest my skills and creativity for contributing company's growth and success,also for my personal development and to have a good professional experience in Accounting.
Detail-oriented Accountant with 12 years in speedy and accurate financial statement preparation and Accounts Payable, Accounts Receivable, and Payroll activity.
Seeking to work in an environment that will challenge me further; while allowing me to contribute to the continued growth and success of the organization. Obtain a position that will to contribute my accounting, administrative, and managerial background towards actively supporting the success of a progressive organization offering opportunities for growth in exchange for superior performance.
Challenging and rewarding position as account manager.
To be chartered Accountant help organisation in improving Accounting standards.
Experience
Accountant (Sep 07 - June 14)

Bill Sales, Muskogee, Oklahoma Usa
CPA and Tax Professional with 5+ years in (company name) consulting firm.
Capacity to quickly control the risk based audit approach and its application.
Advised clients in areas such as compensation, employee health care benefits, the design of accounting or data processing systems, or long-range tax or estate plans.
Staff Accountant (May 2012 - Present)

Delta-T Group, Inc., Bryn Mawr, PA USA
Work in accounting department at corporate office of large national company directly under controller. Post & record deposits for every region of company, perform bank reconciliations, create custom invoices for large clients, create & record journal entries, reconcile vendor invoices, create reports showing GP for controller & owners of the company, maintain accurate files, perform several internal audits and reconciliations & work on ad hoc projects when needed.
Member Service Representative/Teller/Loan (September 2008 - Present)

Minnco Credit Union, Andover, MN USA
Open Memberships, Process members transactions, Prepare Month end reports, Balance Dyna Cash Machines, Balance VISA gift cards, Wires, Help members solve issues with their accounts, Helping members file disputes, Process loans, Performed special projects as assigned.



Teller/Member Service Representative (April 2007 - November 2008)

Minnco Credit Union, Isanti , MN USA
Processed Members transactions, Balanced teller drawer at the end of the shift, Opened Memberships,



Assistant Manager (May 1990 - November 2005)

Koski's Anoka Dairy Queen, Anoka, MN USA
Assistant Manager, Balanced cash drawers and did daily deposits , Ordered products, and Prepared employee's weekly work schedule.



Cashier/Bookkeeper (September 1983 - March 1986)

Target, Coon Rapids , MN USA
Performed customer transactions, Balanced my cash drawers, Prepare deposit from the previous day, Processed checks.



Accounting Clerk (May 1978 - September 1983)

Pillsbury, Minneapolis, MN USA
Monitor Flour Inventory for the Grocery Business, Journal entries for month end close and reporting, Account reconciliation, Accounts Payable,



Tax Professional (December 2011 - Current)

H&R Block, Warren/Jamestown, PA/NY United States
Prepares income tax return forms for individuals and small businesses, reviews financial records, such as prior tax return forms, income statements, and documentation of expenditures to determine forms needed to prepare return.
Interviews client to obtain additional information on taxable income and deductible expenses and allowances.
Computes taxes owed, using adding machine, and completes entries on forms, following tax form instructions and tax tables.
Occasionally verifies totals on forms prepared by others to detect errors of arithmetic or procedure.



Assistant Manager/Barista (August 2006 - December 2007)

Starbucks Coffee House, Fredonia, NY United States
Accurately maintained cash resources by computing sales process, receiving and processing.
Demonstrated excellence in service and hospitality utilizing invaluable interpersonal skills.
Led daily operations including but not limited to preparing deposits, directing staff according to customer flow and coffee and food products.
Responsible for daily closing and opening of store.



Shift Manager/Server/Buffet Attendant - ( September 2004 - August 2006)

Ponderosa Steakhouse, Lakewood, NY United States
Demonstrated a strong work ethic through excellent attendance and performance of all duties in a professional manner.
Managed accounts payable, and accounts receivable.
Handled payroll accounts with team members.
Handled opening and closing transactions.
Accounting Tech 3 - ( 6/2012 - Present)

West Virginia Consolidated Public Retirement Board, Charleston, West Virginia USA
I oversaw and completed the entire refund process. Everything from speaking with the member to requesting checks and mailing them accordingly.
I completed all EPICS documentation. posting.
I handled all delinquencies from all 55 counties and contacted each county accordingly.
I handled all month/year end taxes and documented everything properly.
I oversaw all active members who have died, as far as researching family, beneficiaries,estates so the member's retirement can be paid out properly.



Evening Shift Manager - ( 6/2009 - 12/2011)

Days Hotel, Sutton , West Virginia USA
Guest check-in,
work with conference billing,
oversee shift work,
the overseeing of problems in the hotel and making sure that they were taken care of in a professional manner, *answering phone calls and making conference reservations.
Customer Care and Finance Agent - ( 02/2012 - 06/2013)

Iqor Holdings , Staten Island , New York UNITED STATES
Took electronic debit/credit card, check by phone payments 2. Handled inbound/and outbound calls 3. Performed troubleshooting techniques for devices, modems, cell phones 4. Programmed devices taking customer step by step 5. Had to perform Job at high pace 6. Handled average calls within 4-6 minutes arranged by company's call time policy 7. Had power to make small adjustments towards accounts if needed
As a trained customer service agent for Iqor Holdings I had to perform my job at a high but suitable pace. Notating and handling each call within the companies time range, 4-6 minutes. Often transferred calls were wired time lasting sometimes 30 mins to an hour, Still having to keep my profession I handled inbound/outbound calls in a timely manner while keeping the customer satisfied with the company. had to collect everyday .00 being the min amount to collect from each customer that day/night shift. Accounts were often checked by higher authority to make sure each account was being notated properly. overall the Job field was a plus for me and are interested in the same field because of experience of a year and 6 months.
Skills
Financial reporting specialist, Fiscal budgeting knowledge ,Cash flow analysis, Budget development, Financial reporting, Customer relations, Expert, 25 years
Accounting operations professional, Accounting procedures consultant , Advanced computer proficiency (both PC and Mac), Strong in MS Access and Excel, Accounts payable specialist, Expert, 25 years
SAP, Accounts, 1 years
Tally.ERP 9, Accounts, 4+ years
MS Office, Word, Excel, Powerpoint, 5+ years
Quickbooks Pro, Intermediate, 9 years
Quickbooks Payroll, Intermediate, 6 years
Excel, Intermediate, 16 years
Microsoft Word, Beginner, 16 years
Turbotax, Beginner, 9 years
SAP, Access report for accounting, 8 years
Proficient with Microsoft Office (Word, Excel), Programmed Solutions job production software, Macola Accounting Software years
Computer accounting, Ms word, Quickbooks, Accpac, 2 years years
Microsoft Office Suite, Oracle, QuickBooks, Peachtree, MAS90, Bloomberg, Thomson Reuters, Cash Flow Analysis, General Ledger, Advanced, 6 years
Microsoft Excel, Advanced, 3 years
Billing, Advanced, 3 years
Bank Reconciliations, Advanced, 3 years
Profit Analyses, Advanced, 3 years
Journal Entries, Proficient, 3 years
General Ledger Accounting, Proficient, 3 years
Education
Missouri State University-West Plains , 2014

West Plains, Missouri, United States
Science in Business, Associates
Associates of Science in Business



Arkansas State University-Mountain Home , 2016

Mountain Home , Arkansas, United States
Accounting, Bachelors
Bachelor of Science in Accounting
University of Sunderland , fifth

Sunderland , North East, United Kingdom
Business Administration , Master
Master of Business Administration
Bemidji State , Ongoing

Bemidji, MN, USA
Biology, Ongoing
College
Bloomsburg University , 2012

Bloomsburg, PA, USA
Accounting, Bachelors
Bachelor's degree in Accounting
Alexandria Area Vocational School , 1978

Alexandria, MN, USA
Accounting, Associates Degree in Accounting
Completed the classes required for an Associates Degree in Accounting.
Central Piedmont Community College , Would have graduated in 1988

Charlotte, NC, USA
Paralegal Studies, No degree
Extensive paralegal studies although I didn't graduate. I started working as a paralegal and decided that accounting was what I wanted to do. I was only about 3 classes away from graduating.
Pampa High School , 2011

Pampa, Texas, United States of America
Accounting, Diploma
High school graduate
Brigham Young University Marriott School of Accounting , 2008

Provo, Utah,
Accounting, Bachelor's Degree
Master of Business Administration
Master of Commerce
Master of Science in Accounting
Andrew College , 1993

Cuthbert, Georgia, USA
1st Year, Core Curriculum
Completed first year of Core Curriculum classes.



Georgia Southern , 1993

Statesboro, Georgia, USA
Core Classes, 2nd Year Core Curriculum
Completed 2nd year of Core classes.
Zebulon B Vance , 2011

Charlotte, North Carolina, United states
accounting , diploma
graduated with 2.5 gpa
Accomplishments
Facilitated small reading and writing groups, phonics groups and math groups for grades K4 through 5.

Managed classes of up to 35 students.

Accounting Skills

Operated computers programmed with accounting software to record, store, and analyze information.

Auditing

Extensive experience with Financial Statements audits, reviews, compilations and audits for Governmental organizations (A-133)

General Ledger Accounts

Maintained accurate accounts including cash, inventory, prepaid, fixed assets, accounts payable, accrued expenses and line of credit transactions.
Trained employees raising productivity

Created and introduced cost controls and measurable results

Elected the most valuable employee for Q3 in 2012
Introduced new work procedures which ameliorated work efficiency by 20%

Created and introduced cost controls and measurable results.
Certifications and Awards
Performance award from Genpact.
I was the Twins market employee of the year 2011, being in the part of the original team that made Twins market one of the fastest growing wholesale and retail chain in regional Victoria.

I also successfully built and sold my first business (a cleaning business) in University.
HIPAA Certified

Master Printers of America Accounts Payable Specialist Certification.

Employee of the Month

Master Printers of America Accounting Specialist Certification.
White Belt Completion Certification.
Received from the American College in 2006.
Course: Preparing Budget and Cash Flow.

Made by: TAGI Training Center.

Identifying budget concepts, the way of preparing them, their benefits and acquiring the necessary skills by participants to prepare cash flow statements, their goals, the way they are used and how to benefit from them in analyzing and understanding the financial position of the entity, cash equivalent concept, structuring cash flow statement, operating activities and the needed information to prepare cash flow statement.