Make your resume more appealing to hiring managers
What's the difference between a resume that gets passed over and a resume that rises to the top of the pile? It all comes down to the right words. It is so important to use proper wording and formatting on your resume if you want to impress hiring managers and land interviews.
The fact of the matter is that good resumes don't just happen by accident. They take careful planning, serious editing and a dash of creative flair to come to life. Are you having a hard time putting together a resume that really pops off the page? There are resume writers online you can utilize to craft a flawless resume that will help you make a winning impression on hiring managers. The one thing you don't have when you're trying to find a job is time.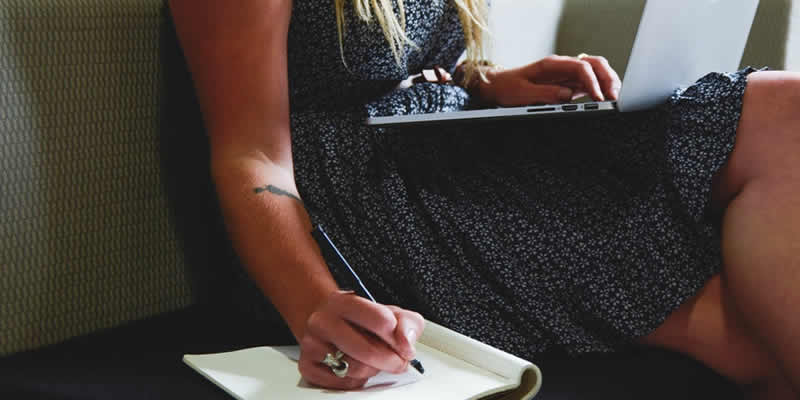 An online resume maker is so amazing because it allows you to create a perfect resume in a short amount of time.
The Core Benefits of Using an Online Resume Maker
One of the biggest obstacles people face when starting to build their resumes is figuring out where to place certain pieces of information. Where you place categories on your resume can really make or break the entire document. Fighting with outdated software and typing programs can make formatting an impossible task. This is why using an online resume creator is such a great idea.
An online resume builder allows you to simply plug in information and watch as it turns into a properly formatted resume right before your eyes.
Ease and Versatility
Did you know that creating job-specific resumes instead of merely sending out the same resume to every job will increase your chances of getting an interview? You will appreciate how easy it is to create multiple resumes using the same information when relying on an online builder. Hiring managers will certainly take notice of the fact that it looks like you spent time carefully crafting a specific resume for their eyes only. Online resume builders allow users to constantly update and edit information as often as they want.
The Right Information
Having a resume that's properly formatted isn't the only thing that counts to hiring mangers. They also want to see concise, informative and creative content. In addition, using specific keywords in your resume will help you increase your odds of actually having your resume seen by people who make decisions. How can you get an edge when it comes to choosing words that work? Using resume writers online to help you choose each word is an easy way to make sure your resume is effective.
The Art of Building an Effective Resume
The modern economy is just too competitive for you to rely on outdated resume practices. You need to have a resume that follows all the latest trends and preferences that have been established by hiring managers. Using an online resume builder allows you to tap into professional expertise and cutting-edge technology to create a resume that makes your skills shine. Start building your resume online today if you want to build a better career for the future.